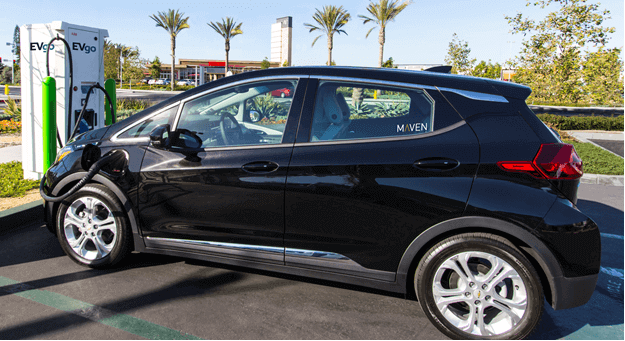 EVgo, a U.S. network of public electric vehicle (EV) DC fast-charging stations, has announced an agreement with Maven, General Motors' car sharing brand, to construct a dedicated DC fast-charging network available to Maven Gig Chevrolet Bolt EV drivers.
This agreement builds upon the success of the partners' current pilot programs powering Bolt drivers in seven major U.S. cities.
"EVgo is committed to working with fleet EV owners and operators to make charging quick and easy," comments Cathy Zoi, EVgo's CEO. "Maven Gig EV Bolt on-demand drivers will have access to a dedicated EVgo fast-charging network so they can fully charge in the time it takes to eat lunch."
"Maven makes car sharing for the gig economy easier," adds Julia Steyn, vice president of General Motors Urban Mobility and Maven. "Maven gig members have driven nearly 9 million electric miles. We're excited to make charging seamless with our partner, EVgo."
Today, Maven drivers use public EVgo fast chargers in San Francisco, Los Angeles, San Diego, Boston, Washington, D.C., Baltimore and Austin. EVgo's new dedicated network for Maven will expand to hundreds of charging stations in Maven markets across the country.