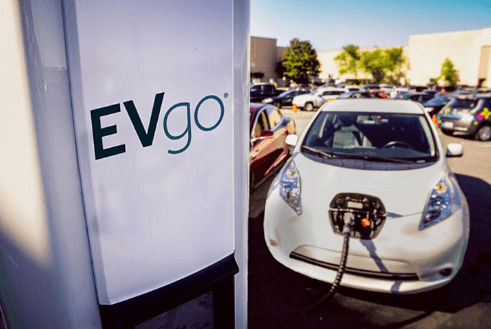 EVgo, a network of public electric vehicle (EV) fast-charging stations, and Simon Property Group, a global retail real estate company, say that they have officially opened EVgo's 900th fast charger in the U.S., located at Opry Mills in Nashville, Tenn.
The completed station at 433 Opry Mills Dr. includes two 480 V fast chargers manufactured by BTC Power. Each one can deliver a 50 kW charge at the same time, which provides 80% state of charge in 30 minutes, or about 150 miles of range per hour.
"Our commitment to building a great experience for EV drivers is on full display at Opry Mills," says Terry O'Day, vice president of product strategy and market development at EVgo. "EVgo's 900th fast-charger location offers exceptional retail shopping and dining to give drivers options while they utilize the fastest public chargers on the market. It is also an important milestone for EVgo, demonstrating rapid growth. By providing better service at faster speeds in more great places, EVgo is opening new markets for electric cars."
On an average week, EVgo charges up to 380,000 miles and saves 15,500 gallons of gasoline from being used.
EVgo says it utilizes a variety of flexible charging solutions, such as pay-as-you-go, low-cost membership charging plans and unlimited charging plans for customers of partner OEMs, including BMW, Nissan and Ford. Further, EVgo offers dual chargers that cover all EVs, utilizing both CHAdeMO and CCS standards.
In comparison with other EV charging options, such as wall outlets and Level 2, DC Fast is one of the fastest charging methods available today. The company notes that standard wall outlets charge at 120 V and provide drivers with just six miles of range per hour, while Level 2 chargers, or J1772, give drivers 12-24 miles of range per hour at 240 V.
With this new station, EVgo now operates 900 fast chargers in over 600 locations nationwide, covering the metropolitan areas where 90% of new electric cars are sold.