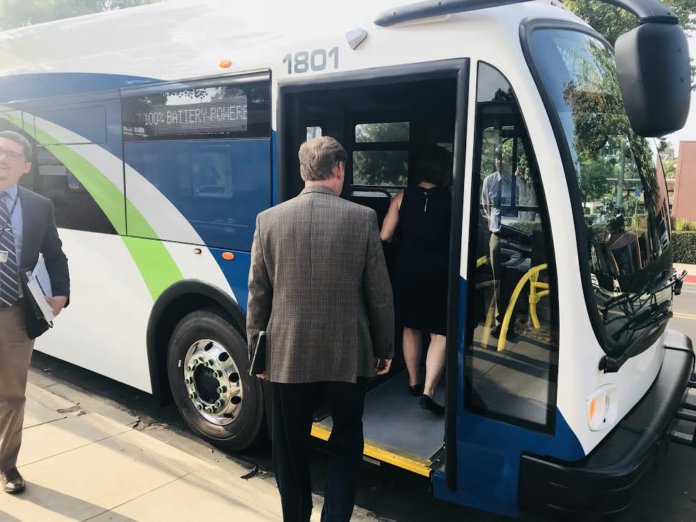 Three new battery-powered electric school buses have joined the transit line of Visalia, Calif.
Part of Visalia Transit's 83-bus fleet, the new Proterra Catalyst (E2 Series) vehicles will serve all Visalia residents traveling along Route 1, Visalia Transit's busiest route. The vehicles, representing the city's first electric buses, officially began service on Nov. 1.
The company received a combination of grants, including from the California Air Resources Board, Prop 1B and S.B.1, and to purchase the buses and charging infrastructure.
The zero-emission buses can run an estimated 175 miles on a full charge; each is estimated to travel 100-150 miles per day. All three vehicles are equipped with an intelligent transportation system, as well as surveillance cameras.
"This is not only a great addition to the fleet but also an innovative approach for transit, in general, so I'm looking forward to seeing how these electric buses incorporate into our community and how they're received by the public," comments Randy Groom, city manager.