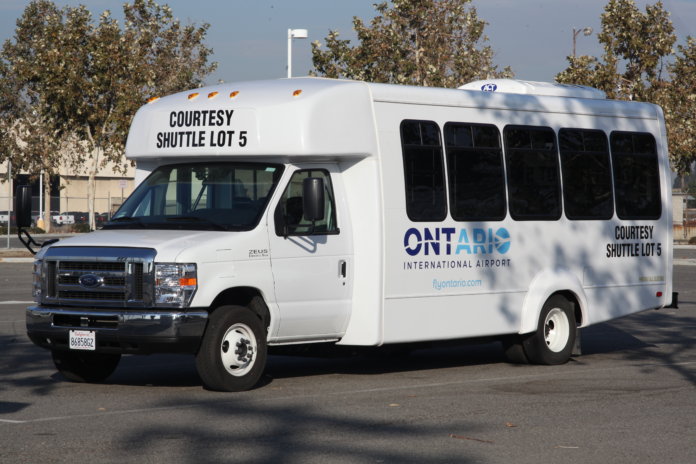 Parking Concepts Inc., a provider of airport parking solutions, has launched the first all-electric shuttle bus at the Ontario International Airport in Southern California with the deployment of a Zero Emission Utility Shuttle (ZEUS) 305 vehicle from Phoenix Motorcars.
This is in line with Parking Concepts' sustainability goals, and the company has been a leader in deploying electric vehicle (EV) charging stations and in adopting zero- and low-emission transportation solutions.
Rachel Solis, general manager of Parking Concepts at Ontario airport, says, "Parking Concepts has been at the forefront of adopting of sustainable vehicles and practices. The new Phoenix electric shuttle buses will help us negate the environmental impact of our vehicles while reducing our operating expenses. The fuel and maintenance costs for these vehicles are negligible in comparison to gas or CNG options."
The electric shuttle bus, designed and developed by Ontario, Calif.-based EV manufacturer Phoenix Motorcars, carries up to 14 passengers and their luggage between the airport terminal and the offsite parking facility. The shuttle bus also is also equipped with a two-seat ADA lift.
The ZEUS 305 electric shuttle offers up to 100 miles in range and comes equipped with a Level II and a Level III charging option. According to Phoenix Motorcars, the fast charging capability allows for the vehicle to be fully charged in less than three hours.
Tarek Helou, director of sales and marketing at Phoenix Motorcars, says, "We are proud to be working with Parking Concepts, and we are excited to be offering the first all-electric shuttle bus in Ontario. It's great to see our products making a positive impact in the communities we live and work in. This is another great step in proving that our electric buses are well suited to meet the intense operational requirements of busy airports, whilst also helping clean up the environment."