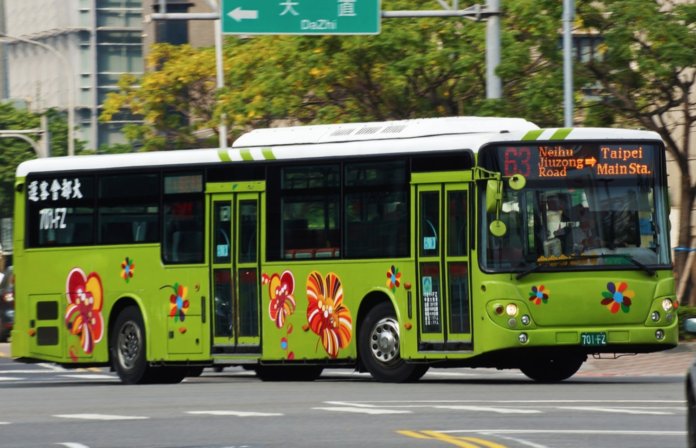 Efficient Drivetrains Inc. (EDI), a California-based hybrid and electric drivetrain solutions provider, has announced a collaboration with Taiwanese bus manufacturer Master Transportation to develop an all-electric bus that meets "Made-in-Taiwan" rules.
According to a company announcement, the collaboration integrates the EDI PowerDrive EV all-electric drivetrain and EDI PowerSuite vehicle control software into a Master Transportation passenger bus utilizing battery packs from local supplier Yiding and LFP cells from Shenyang. EDI says the initial bus will be completed in the fourth quarter and is expected to be among the first of its kind to meet the Made-in-Taiwan policy – a government initiative created to establish a local supply chain by requiring that at least 70% of the components be from manufacturers in Taiwan.
The company says the modular architecture and inline form of the EDI PowerDrive product family has enabled Master Transportation to meet the policy and allows for easy optimization into a wide range of bus types.
EDI has worked to establish partnerships with local suppliers in response to the recent introduction of a green transportation plan in Taiwan. The company says the stringent anti-idle and emissions reduction mandates require that the 10,000+ diesel buses operating in cities across Taiwan are replaced with all-electric in 10 years. The company has extended its EDI PowerDrive EV OEM vehicle developers kit and support program offering for bus manufacturers in Taiwan to enable the rapid creation of all-electric vehicle solutions that meet industry regulations, EDI adds.
With planned completion of the initial bus in the fourth quarter, the vehicle will operate in normal passenger transit duty. With this latest delivery, EDI says it has now integrated its EDI PowerDrive and EDI PowerSuite technology into over 100 PHEV and EV buses throughout the Asia Pacific region.
"EDI strives to lead the effort in bringing zero-emissions, clean transportation solutions across the globe. To successfully expand our footprint in the APAC region, and into Taiwan, we have aligned our company with market-leading industry partners with a strong acumen for local business practices," says Joerg Ferchau, CEO of EDI.