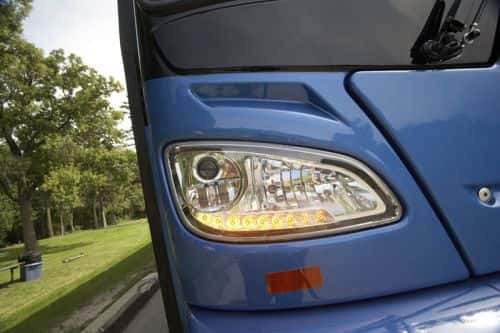 New Flyer Industries Canada ULC, the Canadian subsidiary of New Flyer Industries Inc., one of the largest transit bus and motor coach manufacturers and parts distributors in North America, has announced that the City of Edmonton has awarded New Flyer with a contract for 110 Xcelsior clean diesel, 40-foot heavy-duty transit buses, as well as options to purchase an additional 120 buses.
According to New Flyer, this new award will add a total of 230 equivalent units to the company's firm and option backlog.
The buses will be deployed on the Edmonton Transit Service (ETS) network starting 2018, supporting routes that move more than 300,000 people per day. Edmonton's replacement of aging fleet vehicles with more efficient, air-conditioned models supports an ETS goal of transforming the transit experience.
"For over 20 years, we have supported Edmonton's innovative growth and development with New Flyer buses," says Paul Soubry, president and CEO of the company. "We are proud to support Edmonton's continued transformation as it expands public transit infrastructure and focuses on clean energy; sustainability; and safe, accessible public transportation."
New Flyer offers a broad transit bus product line under the brand Xcelsior, incorporating a range of drive systems including clean diesel, natural gas, diesel-electric hybrid, trolley-electric, and battery-electric. New Flyer actively supports over 44,000 heavy-duty transit buses (New Flyer, NABI, and Orion) currently in service – of which, 6,400 are powered by electric and battery propulsion.