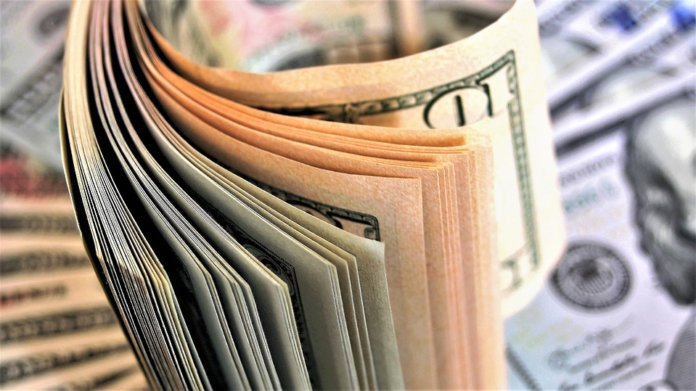 U.S. Sens. Debbie Stabenow, D-Mich., Lamar Alexander, R-Tenn., Gary Peters, D-Mich., and Susan Collins, R-Maine, along with U.S. Rep. Dan Kildee, D-Mich., have introduced the Driving America Forward Act, a bipartisan bill to expand electric vehicle (EV) and hydrogen fuel cell tax credits.
Under current law, consumers can receive a tax credit of up to $7,500 if they purchase an eligible EV. After an automaker sells 200,000 qualifying vehicles, consumers are eligible to receive the full value of the $7,500 tax credit through the calendar quarter after the cap is hit. The value of the credit to consumers from this automaker then decreases to 50% and 25% over the next 12 months before being phased out entirely.
The Driving America Forward Act raises the cap by allowing purchasers of an additional 400,000 vehicles per manufacturer to be eligible for a $7,000 tax credit. Consumers can receive the full value of a $7,000 credit through the calendar quarter after the 600,000th vehicle is sold. The value of the credit to consumers from this automaker then decreases to 50% before being phased out entirely after six months. The bill maintains the $7,500 tax credit for the first 200,000 units sold.

Notably, the Drive America Forward Act also extends the hydrogen fuel cell credit for 10 years through 2028.
"At a time when climate change is having a real effect on Michigan, today's legislation is something we can do now to reduce emissions and combat carbon pollution," says Stabenow. "Our bill will help create American jobs and cement Michigan's status as an advanced manufacturing hub."
Previously, Stabenow championed the EV tax credit and the production of alternative vehicles in the American Recovery and Reinvestment Act of 2009.
"Ten years ago, there were no mass-produced electric cars on U.S. highways, and today, there are about one million – and automakers are planning to make millions more," notes Alexander. "The all-electric Nissan Leaf that I bought in 2011 had a hard time getting me from the Capitol to Dulles Airport and back. Its real range was about 70 miles. Today's Nissan Leaf can travel 226 miles on one charge.
"Investing in American research and technology for better electric vehicles is one way to help our country and the world deal with climate change," he continues. "I'm glad to co-sponsor this important legislation, which will encourage even more production of electric vehicles, create good jobs and boost the economy."
"Putting more electric vehicles on the road will reduce carbon emissions and support investment in American-made manufacturing," adds Kildee. "This legislation is a win-win when it comes to protecting our planet and growing our economy."
The legislation is also co-sponsored by U.S. Reps. Don Beyer, D-Va., Earl Blumenauer, D-Ore., Brian Higgins, D-N.Y., Jimmy Gomez, D-Calif., Stephanie Murphy, D-Fla., Jimmy Panetta, D-Calif., Terri Sewell, D-Ala., and Tom Suozzi, D-N.Y.
The Driving America Forward Act is also supported by 60 organizations, including the Alliance of Automobile Manufacturers, the American Lung Association, CALSTART, Clean Fuels Michigan, Electrify America, eMotorWerks, the Environmental Defense Fund, Ford Motor Co., General Motors Co., Honda North America Inc., Nissan North America, Plug In America, the Sierra Club, Tesla Inc., Toyota Motor North America, and Volkswagen Group of America.
"This bill will help Ford grow our electrified vehicle portfolio, which includes iconic models our customers know and love," says Joe Hinrichs, Ford's president of global operations. "Ford is investing $11 billion in electrified vehicles through 2022. Expanding the existing framework gives our U.S. plants the ability to produce smarter, fuel-efficient vehicles for years to come. It also ensures that American manufacturers can stay competitive in this new automotive era."
"As we build and grow the clean energy economy, we must continue to invest in tackling the sector that generates the most pollution: transportation," states Michael Brune, executive director of the Sierra Club.
"The nation must act urgently to protect the health of all Americans from air pollution and climate change. Reducing emissions from vehicles is a critical part of the solution," adds Harold P. Wimmer, national president and CEO of the American Lung Association.