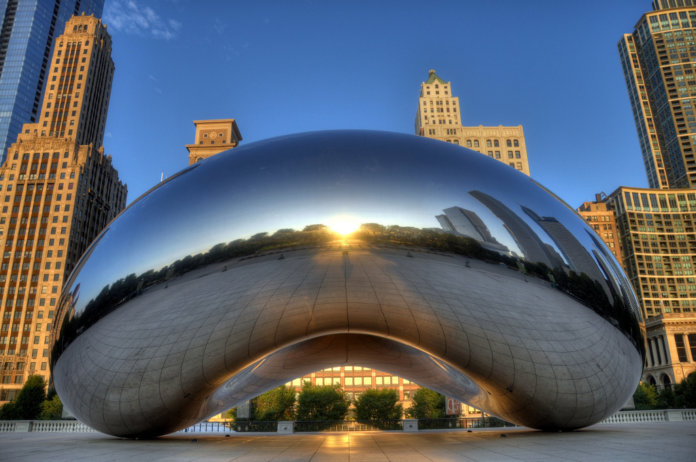 Chicago Mayor Rahm Emanuel recently announced that the city's Drive Electric Chicago program received a major boost from the Chicago Metropolitan Agency for Planning's (CMAP) approval of a $15.5 million federal grant for new charging stations and almost 200 electric vehicles (EVs), including six electric buses to serve passengers at the city's two airports.
"The City of Chicago is committed to leading by example toward a more sustainable future by increasing the size of our electric vehicle fleet and reducing the emission of greenhouse gases," said Emanuel. "Chicago is rejecting the Trump Administration's denial of settled science and redoubling our commitment to meeting the goals of the Paris Climate Agreement."
According to a city press release, last week's decision by CMAP provides $15.5 million in funding from the Federal Congestion Mitigation and Air Quality Program that will allow for the investment in 182 EVs that will be added to the city's vehicle fleet, plus nine DC fast-charging stations and 182 Level 2 charging stations. The release says these investments put the City of Chicago on track to attain the goal of a passenger fleet that is 25% EVs by 2023.
The Chicago Department of Aviation (CDA) will install, operate, and maintain 80 Level 2 and 20 fast chargers at O'Hare International Airport and Chicago Midway International Airport. The release says charging access at both international airports will enable efficient recharging of Chicago's growing number of electric taxicabs, limousines, shuttles, and rideshare vehicles serving the airports' 100-million-plus passengers each year.
Additionally, CDA will operate a fleet of six electric shuttle buses to service airport parking facilities, including the new Consolidated Rental Car facility, replacing an existing diesel-operated service. The buses will be supported by at least two fast-charging stations. The e-shuttle fleet will be in operation 24 hours a day.
According to the release, the development of a robust charging network for city fleet vehicles also enables the Department of Fleet and Facility Management to electrify portions of the light- and medium-duty fleet, including all city flex fleet vehicles.
Photo source