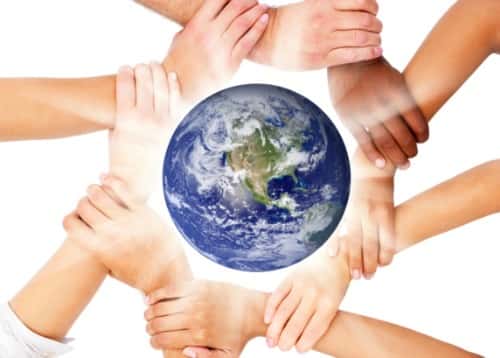 The mayors of London, Paris, Los Angeles, Copenhagen, Barcelona, Quito, Vancouver, Mexico City, Milan, Seattle, Auckland and Cape Town have signed the C40 Fossil-Fuel-Free Streets Declaration.
Under the declaration, the city leaders have pledged to procure only zero-emission buses from 2025 and ensure that a major area of their city is zero emission by 2030. The signatories to the declaration "envision a future where walking, cycling, and shared transport are how the majority of citizens move around our cities."
The cities, therefore, commit to:
Increase rates of walking, cycling and the use of public and shared transport;
Reduce the number of polluting vehicles on city streets;
Lead by example by procuring zero-emission vehicles for city fleets; and
Collaborate with suppliers, fleet operators and businesses to accelerate the shift to zero-emission vehicles and reduce vehicle miles in cities.
Cities will report back every two years on the progress they are making toward the goals of the C40 declaration.
"Air pollution caused by petrol and diesel vehicles is killing millions of people in cities around the world. The same emissions are also causing climate change," says Anne Hidalgo, mayor of Paris and C40 chair. "In Paris, we are taking bold action to prioritize the streets for pedestrians and cyclists. Working with citizens, businesses and mayors of these great cities we will create green and healthy streets for future generations to enjoy."
"The largest sources of air pollution are also the largest sources of carbon emissions – and in many cities, transportation is the biggest culprit," says UN Special Envoy for Cities and Climate Change and C40 Board President Michael R. Bloomberg. "C40 mayors understand thriving cities require clean air. By switching to cleaner vehicles, we can fight climate change and save many lives."
"I am absolutely committed to tackling the deadly effects of toxic air on Londoners and making London a zero-carbon city," says Sadiq Khan, mayor of London "That's why I am incredibly proud that today in London we have introduced the pioneering T-Charge, the toughest emission standard of any city in the world, which will help drive down the number of dirty vehicles polluting our roads and our lungs. We are leading the fight to clean up our filthy air and protect our citizens from the devastating consequences of climate change."
Khan adds, "This is just the first step – we are introducing further world-leading restrictions on polluting vehicles over the next few years, as well as cleaning up our bus fleet and keeping our pledge not to buy a single new double-decker diesel bus."
"Responding to climate change's threat requires big thinking and bold action," says Tim Burgess, mayor of Seattle. "By reaffirming our commitment to a zero-emission transportation system, Seattle is proud to join our friends around the world in demonstrating the power of cities to lead on climate."
"In Copenhagen, we believe that citizens have a right to clean air. We therefore have the ambitious goal of becoming the world's first C02-neutral capital by 2025 and continuously try to improve air quality," says Frank Jensen, mayor of Copenhagen. "This is achieved through a green transition of our transportation, energy production and energy consumption. With this commitment we hope to inspire other cities to act."
"We need structural measures to fight air pollution and its impact on the health of citizens," says Milan Mayor Giuseppe Sala. "More than ever before, as mayors of the world cities most committed to tackle environmental challenges, we must set ambitious targets. Milan invests in a better mobility, in particular by strenghthening public transportation and by expanding car, bike and motorbike sharing opportunities. We want cities without polluting vehicles and with much cleaner air. We owe this to our citizens."
"This is the time for cities to take bold action toward a fossil-fuel free future," says Mauricio Rodas, mayor of Quito. "Quito is ready to lead the way and committed to provide a better, more resilient, low-carbon and sustainable local development for all our citizens."