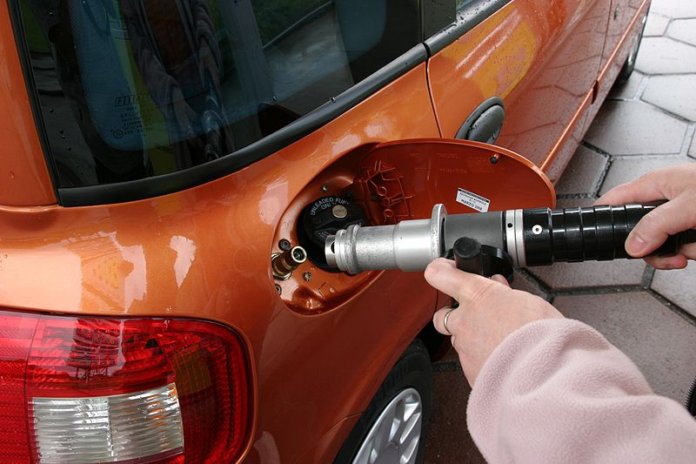 CSA Group, a global provider of testing, inspection and certification services, has published three standards that aim to advance the safety of natural gas vehicle (NGV) fueling.
CSA NGV 4.3 – Guideline for Temperature Compensation for Compressed
Natural Gas Vehicle (CNG) Fueling addresses fueling at extreme temperatures and provides guidance on proper temperature compensation. The bi-national standard addresses the minimum requirements for temperature compensation control used to prevent compressed natural gas (CNG) dispensing systems currently installed in the field from exceeding a safe fill level of vehicle fuel storage containers.
According to CSA Group, this development creates the opportunity for CNG vehicle and station operators, as well as dispenser manufacturers, to demonstrate that existing dispensing equipment complies with a published standard.
Tony Lindsay, director of research and development at the Gas Technology Institute and chair of CSA Group's NGV 4.3 Task Force, says, "This standard represents an advancement for the industry to now have guidance for verifying the performance of temperature compensation controls used in dispensing systems to prevent exceeding a safe fill level into compressed natural gas vehicle storage containers.  The standard is the result of contributions from a broad representation of the NGV industry and much hard work from CSA committee members."
A copy of CSA NGV 4.3-2018 can be found here.
CSA/ANSI NGV 4.1 – Compressed Natural Gas Vehicle (NGV) Dispensing Systems has been updated to include new CNG fueling technology used to dispense fuel directly into a vehicle's on-board fuel storage container.
A copy of CSA/ANSI NGV 4.1-2018 can be found here.
CSA/ANSI NGV 5.2 – Vehicle Fueling Appliances (VFA) includes requirements for non-residential fueling appliances that incorporate compression and dispensing into a self-contained appliance, dispense directly into on-board vehicle storage, or deliver to external natural gas storage systems. A VFA is intended for private use in private commercial settings, such as fleet operations; the general public does not have access to VFAs, notes CSA Group. The first edition of CSA/ANSI NGV 5.2 (re-designated as from CSA 12.6) contains updated coverage to remove overlapping or conflicting requirements with ANSI/CSA NGV 5.1 – Residential Fueling Appliances.
A copy of CSA/ANSI NGV 5.2-2017 can be found here.
"Alternative energy sources like compressed natural gas allow a long-term future in energy production," says Dev Patel, director of business development at Kraus Global Ltd. and chair of the NGV 4.1 and 4.3 technical subcommittees. "The publication of these standards will help ensure safe natural gas fueling. We would like to thank our dedicated team members for their continued hard work in creating thorough documents that will greatly benefit the safety of our industry."
These standards complement CSA Group's existing NGV fueling series of standards. CSA Group and its members will remain active in the area of natural gas fueling infrastructure, including working to have the above standards referenced in the appropriate U.S. and Canadian codes, such as NFPA 52 and CSA B108. CSA Group notes that the development of these standards was made possible, in part, by the financial support of Natural Resources Canada.