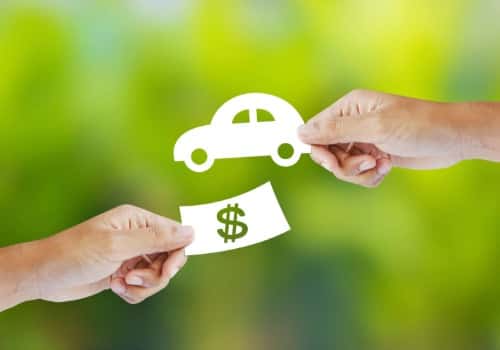 On Friday, Connecticut Gov. Dannel P. Malloy announced that the state is continuing to strengthen efforts to promote the sale of electric vehicles (EVs) with the release of $2 million in additional funding to continue its consumer rebate program.
Known as the Connecticut Hydrogen and Electric Automobile Purchase Rebate Program (CHEAPR), the initiative, created in 2015, provides a cash rebate for Connecticut residents, businesses, and municipalities who purchase or lease an eligible EV. These include battery electric, fuel cell, and plug-in hybrid vehicles. Consumers in Connecticut have purchased or leased 2,067 EVs under the rebate program since its launch.
"Connecticut has made tremendous strides over a short period of time in helping to put more electric vehicles on the road, and we remain committed to this effort because it represents a triple win of increasing our energy independence by reducing fossil fuel consumption, creating new opportunities for growing our green economy and improving public health," said Malloy. "This rebate puts money right back in people's pockets, providing an added incentive for consumers to embrace new approaches and help lead the way to a more sustainable future."
Fuel-cell-powered EVs receive the largest rebate of $5,000. Plug-in hybrid and full battery electric EVs receive incentives ranging from $750 to $3,000, based on battery size.
"Electric vehicle incentive programs and this rebate in particular help consumers think about alternatives that are good for the environment as well as their bottom line when shopping for a new car," said Jim Fleming, president of the Connecticut Automotive Retailers Association (CARA). "CARA thanks Governor Malloy for creating this program and strengthening the EV market in Connecticut."
Funding for CHEAPR, which is administered through the EVConnecticut program within the Connecticut Department of Energy and Environmental Protection (DEEP), is made possible through a funding commitment by energy company Avangrid as part of a broader commitment to EVs and other clean technologies set forth in a settlement agreement between Iberdrola USA and UIL Holdings Corp. The program was originally established and funded through the merger of Northeast Utilities (now Eversource) and NSTAR in April 2012.
"Putting more Connecticut drivers behind the wheel of an EV will drive down harmful carbon pollution linked to climate change, reduce conventional pollutants that threaten our air quality and public health, and put money back in motorist's pockets," DEEP Commissioner Rob Klee said. "The transportation sector is responsible for about 43 percent of the carbon emissions in Connecticut, and we have to address this challenge head-on if we are going to meet our aggressive target of reducing greenhouse gas emissions 80 percent from 2001 levels by 2050. In addition, motor vehicles fueled by gasoline and diesel are the primary source of pollutants that create smog, which causes multiple respiratory illnesses."
Klee also explained that continuing the consumer rebate initiative will help Connecticut meet its goals as part of an eight-state effort to put 3.3 million Zero Emission Vehicles on the road by 2025, and that Connecticut will continue to find creative means to support the development and roll out of adequate infrastructure and other efforts to promote the market for plug-in electric and fuel cell electric vehicles.
During the opening ceremony of the Connecticut International Auto Show on Friday, Klee presented the second annual CHEAPR EV of the Year award in recognition of the Chevy Bolt, which was the most widely obtained EV under the CHEAPR program this year. Out of 1,055 EVs purchased or leased in Connecticut between Jan. 1 and Nov. 1, 2017, that qualified for CHEAPR rebates, 213 were Chevy Bolts.
"Chevy continues to innovate," Jonathan Larabee, the dealer principle of Carter Chevrolet and chairman of CARA, said. "With a range of 238 miles, the Bolt – which was also named the 2017 Motor Trend Car of the Year – offers the freedom to drive anywhere."