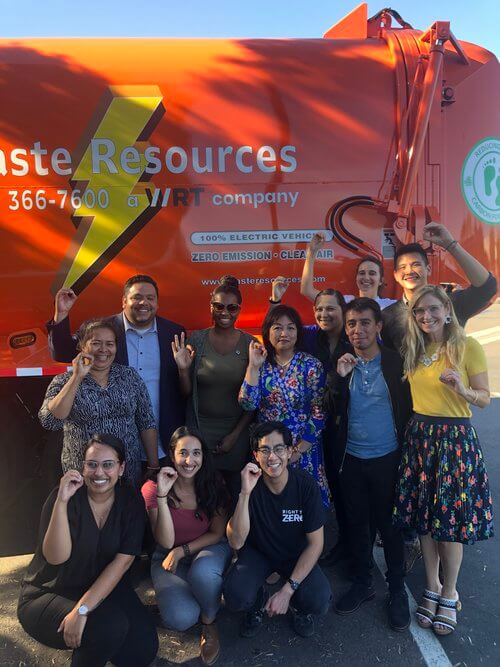 The Los Angeles County Electric Truck & Bus Coalition is launching a new campaign to bring zero-emission refuse trucks to Los Angeles.
Last week, the coalition kicked off its campaign by submitting letters to three cities in LA County: Culver City, Los Angeles and Santa Monica. In these letters, the coalition urges city leaders to commit to 100% zero-emission refuse trucks in its city-owned/operated fleet by 2035.
"As Southern California finds itself amid air quality and climate crises, struggling with some of the dirtiest air in the nation, only zero-emission technologies will allow us to reach our clean air and climate goals," says Carlo De La Cruz, senior campaign representative of the Sierra Club's My Generation Campaign. "With zero tailpipe emissions, electric refuse trucks can clean up our air and prevent further harm to our climate. Beyond their environmental and health benefits, electric refuse trucks are good business for the Los Angeles region."
"The Los Angeles region has always been an environmental leader, pushing innovation and early adoption of vital clean vehicle technologies," adds Yasmine Agelidis, an associate attorney at Earthjustice. "Our coalition is calling on cities in Los Angeles County to lead again by adopting a goal and plan to achieve a 100 percent zero-emission municipal refuse truck fleet by 2035. Our city leaders have the opportunity to demonstrate their climate and clean air leadership by removing polluting fossil-fueled refuse trucks off our roads and bringing electric refuse trucks and clean air into our communities."
The coalition aims to advance policies that accelerate fleet electrification while creating equitable economic growth and quality local jobs. It was founded by Earthjustice, Environment California, Food & Water Watch, the International Brotherhood of Electrical Workers Local Union #11, Jobs to Move America, and the Sierra Club.