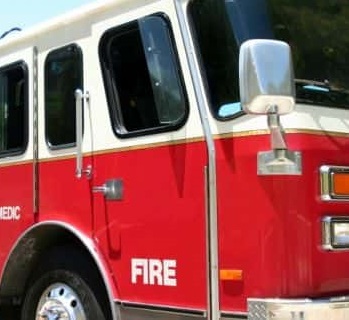 A compressed natural gas (CNG)-fueled garbage truck caught fire in Kansas City, Kan., on Friday afternoon.
Operated by Deffenbaugh Industries, a Waste Management company, the vehicle ignited at around 1:00 p.m. in the Fairfax Industrial District area, according to local coverage from KCTV.
Terry Zeigler, chief of the Kansas City Police Department, reported on Twitter that a propane truck had exploded; however, Lisa Disbrow, spokesperson for Waste Management of Kansas Inc., confirms with NGT News that there was no explosion and that the truck was, indeed, CNG-powered. 
Disbrow, explaining that the incident is still under investigation, says, "At this time, we do not know the root cause of the fire."
The vehicle, which Deffenbaugh has been operating since 2016, was "servicing a customer account" at the time of the fire, according to Disbrow, who notes that there were no injuries. 
"We appreciate the quick response of the Kansas City, Kan., fire department and first responders," Disbrow adds.
A Defenbaugh Trash Truck exploded at the Phillips 66 Gas station at Faifax & Quindaro. Apparently the truck was propane operated, and had just filled up with propane. No injuries. pic.twitter.com/XfpVYZTWRD

— Terry Zeigler (@KCKPDChief) December 7, 2018
NGT News will continue to follow the story and provide updates as more information is released.