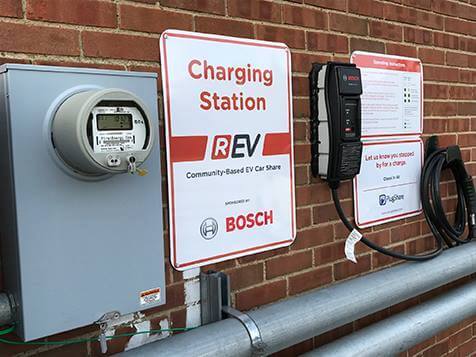 The City of Shaker Heights, Ohio – a suburb of Cleveland – has opened up its second Level 2 electric vehicle (EV) charging station.
According to a Facebook post from the government of Shaker Heights, the facility was installed by REV Community Car Share in collaboration with the nonprofit Shaker Heights Development Corp. Notably, REV is planning to debut an EV-sharing network in Cleveland in mid-2018, the post says.
Dedicated yesterday morning, the station is located at "The Dealership" on 3558 Lee Rd., and the city's other EV charging station is located at the First Unitarian Church.
Photo courtesy of the City of Shaker Heights' Facebook page