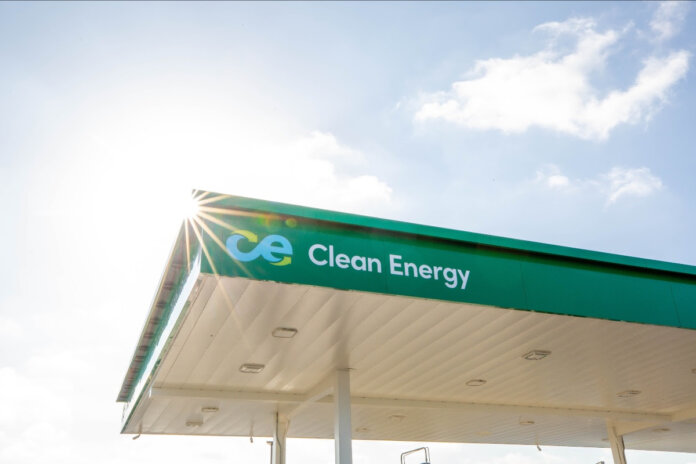 Clean Energy Fuels Corp., a company focused on providing natural gas for transportation applications, says it sold 58.6 million gallons of renewable natural gas (RNG) in Q2 2023, a 17.2% increase compared to Q2 2022.
This news follows April's joint development agreement with Tourmaline, Canada's largest natural gas producer, to develop a network of compressed natural gas (CNG) fueling stations across western Canada, as well as June's announcement of several new RNG fueling agreements with major consumer brands and transit agencies.
"Demand for RNG by our fleet customers remains strong, and we remain very excited about the multitude of positive factors taking shape around RNG and the positive impact we can have on de-carbonizing the heavy-duty truck transportation sector," says Andrew J. Littlefair, president and CEO of Clean Energy.
"Reducing emissions is exactly what's in store with our expansion in western Canada, where we share this common goal with our joint development partner Tourmaline," he adds.
Clean Energy also highlights the EPA's June announcement that the renewable volume obligation (RVO) demand targets had been finalized, averaging approximately 30% annual growth for the next three years.
"We believe this new RVO for a three-year period is supportive of continued growth in RNG development and RNG's use as a low-carbon fuel for the transportation sector," Littlefair says.