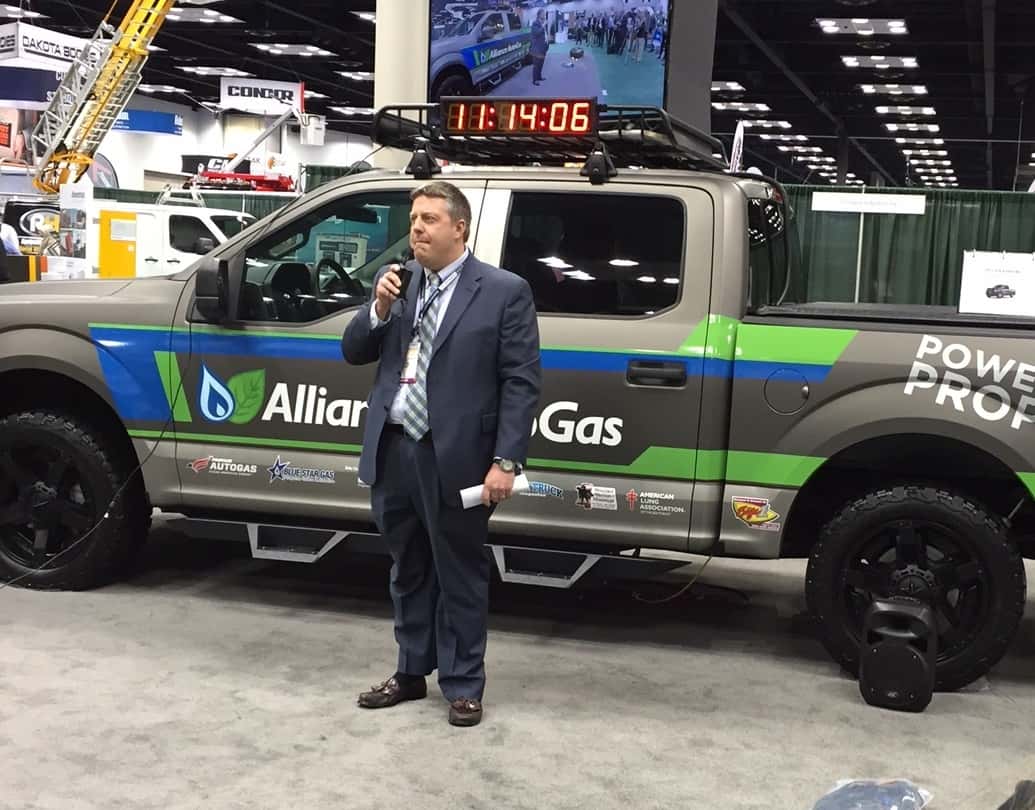 Having set a record for the fastest alternative fuel conversion to propane autogas in 1:32:25, the Alliance AutoGas-converted Ford F-150 will embark on a 5,500-mile, 12-city "Alliance AutoGas Coast-to-Coast Clean Air Ride" tour. The goal of the F-150's trip is to underscore the importance and impact of reducing CO2 emissions through the use of propane autogas.
The coast-to-coast trip starts in Kansas City, Kan., on May 2 with a propane mower in tow. The propane mower is a 2013 Exmark Lazer Z Ultra Cut 60. A 25.5 horsepower Kawasaki FX801 V-Twin gasoline engine, converted to propane by Alliance Small Engines, powers the Exmark mower. The tour will wrap up in Jacksonville, Fla., on May 18, after which the propane autogas F-150 will head to a "homecoming" event in Asheville, N.C., on May 23.
Alliance's new engineered conversion system on a bi-fuel 2016 Ford F-150 with the 3.5 liter V6 was converted to propane autogas almost 30 minutes faster than the predicted two-hour window at the recent Work Truck Show in Indianapolis.
Several Clean Cities Coalitions are planning events and activities during the refueling stops of the trip.