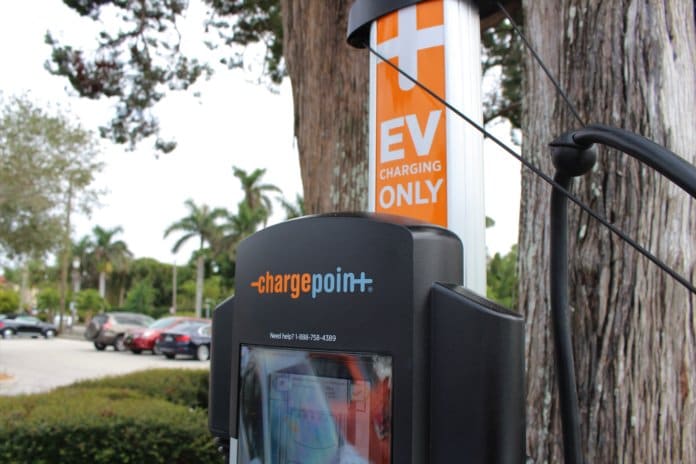 The City of Sarasota, Fla., in partnership with utility Florida Power & Light (FPL), recently added three new electric vehicle (EV) charging ports and updated seven existing ports in parking garages and surface lots around the city.
Like the original EV charging stations installed in 2011, these new and updated stations came at no cost to the city, thanks to the renewable energy, energy efficiency and energy sustainability agreement that is part of a 30-year franchise agreement with FPL.
According to a city announcement, the new equipment was supplied by ChargePoint and uses a screen-based operating system to connect drivers to a network of more than 40,000 other EV charging stations across the country.
"This is a positive move to help incentivize people to switch to electric vehicles," says Stevie Freeman-Montes, Sarasota's sustainability manager, in a local YourObserver.com report. "We want to provide as much help as we can, and we think this is a step in the right direction."
According to the city announcement, this is part of Sarasota's plan to cut greenhouse gas emissions, expand the use of renewable energy resources and create a sustainable community. In total, the city currently offers 16 EV charging ports to residents and visitors at no cost.