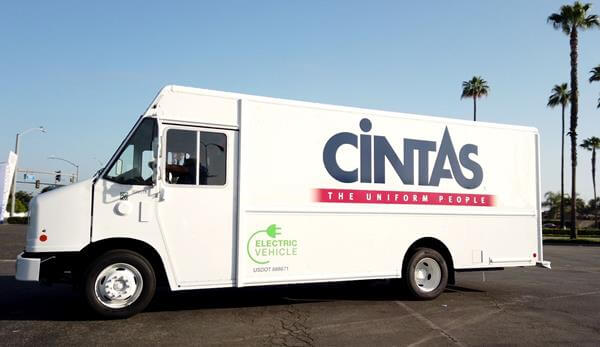 Following the successful pilot of seven vehicles across three states last year, Cintas has contracted with Motiv Power Systems for 30 additional zero-emission all-electric delivery vans to be deployed on existing Cintas routes.
The new order brings the number of Motiv-powered EVs in the Cintas fleet to 37 vehicles driving daily routes across Michigan, New York, and California.
Cintas operates one of the largest corporate fleets in North America, with almost 14,000 commercial vehicles deployed throughout the United States and Canada.
"We're proud to support Cintas in every area of the relationship, whether it's procuring funding for vehicles, meeting with the field team for ongoing training and program improvements, driving operational cost savings and ultimately freeing their fleet from fossil fuels," says Tim Krauskopf, CEO of Motiv Power Systems. "This next step in our relationship shows the future of commercial fleets is a promising one – where we work together to leave a lasting impact on the industry and environment at large."
Cintas' electric vehicles are built on Motiv's EPIC5 platform. The EPIC chassis utilizes a proprietary hardware and software EV platform that provides optimized vehicle performance and efficiency, the company says.