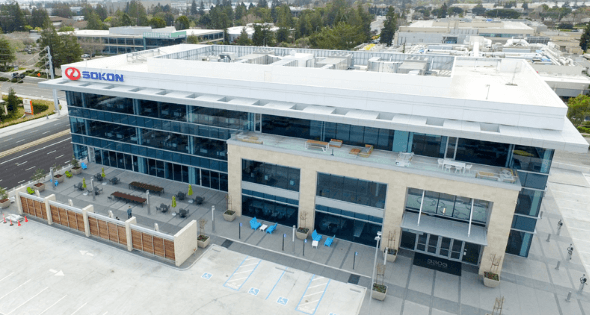 Sokon Industry Group, an automotive manufacturer and distributer in China, has established a U.S.-based headquarters in the heart of Silicon Valley and taken the first step in launching a dedicated electric vehicle (EV) clean mobility brand on the West Coast, known as SF Motors.
The company, which produces mini trucks, mini buses, multipurpose vehicles, engines and various automotive components available in more than 70 countries, also established a research and development (R&D) facility outside Ann Arbor, Mich., and intends to establish a U.S. manufacturing base in the future, as well.
As reported, SF Motors' focus on clean mobility technology, R&D and high-level design makes Silicon Valley the perfect home for the company's operations. The company has also brought on EV pioneer Martin Eberhard to serve as a key advisor to the brand.
The Santa Clara headquarters, which will primarily focus on business operations and future product planning, will take on approximately 100 employees by end-of-year, at which time it will have a headcount of approximately 150 employees. At the Ann Arbor R&D center, which will focus on engineering and E-powertrain design, the company plans to hire 100 employees by end-of-year for its North American Product Development Center.
According to the company, the structure stands four stories tall, is approximately 80,000 square feet, and includes a garage filled with EV charging stations.
"In order to establish a West Coast presence and reach our goal of becoming a leader in the U.S. EV market, SF Motors decided to build a solid foundation here in Silicon Valley," says SF Motors' CEO, John Zhang. "As we expand our operations and R&D efforts, we hope to partner with like-minded corporations and recruit the top automotive and tech talent to ensure attainable, clean mobility for future generations."
The company says it will unveil further details about SF Motors in the coming months.