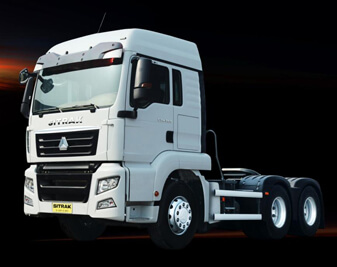 Sinotruk, a China-based heavy-duty commercial vehicle manufacturer, has ordered its first PowerPhase DT electric-drive systems from UQM Technologies Inc. for integration and testing in its vehicles.
UQM and Sinotruk plan to form a joint venture for the manufacture and sales of electric propulsion systems in China. The parties expect Sinotruk to be a significant purchaser of electric propulsion systems from the JV for Sinotruk's commercial vehicles, and other customers will be identified for sales as well.
"After finding the right strategic partner in Sinotruk to enter the China market and expand globally, this is the first step in our business relationship," says Joe Mitchell, president and CEO of UQM.
"This initial order signals the beginning of UQM's now increased access to the largest electric vehicle market in the world, leading to a much stronger competitive position for propulsion systems in the global electric vehicle market," he notes.
China National Heavy Duty Truck Group Co. Ltd., the parent company of Sinotruk, is one of the largest commercial vehicles groups in the world. Its products are distributed in over 90 countries worldwide.