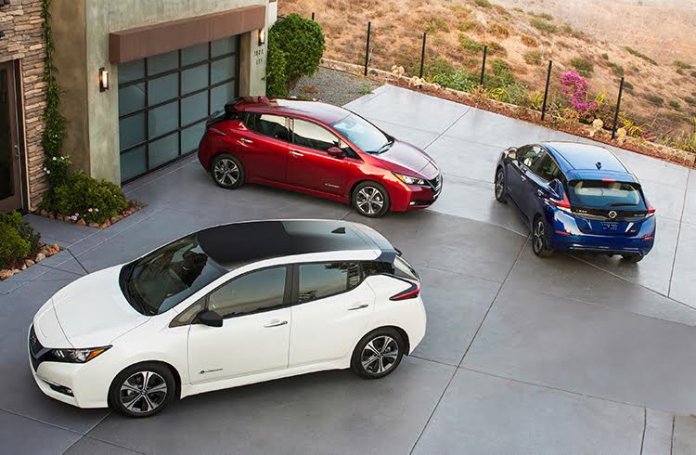 Consumers attending the Illinois Science Council's (ISC) Chicago Science Expo 2018 will have the chance to test drive all-new electric and hybrid plug-in vehicles.
On Saturday, May 12, from 10 a.m. to 4:30 p.m., the event will feature vehicles available for the outdoor test drives, including the 2018 Nissan LEAF, the 2018 Hyundai Ioniq Hybrid, and the 2018 Hyundai Sonata Plug-in Hybrid.
The test drives are being hosted by the Chicago Area Clean Cities Coalition, a nonprofit coalition focused on clean transportation solutions for the six-county Chicago area, and are made possible via the American Lung Association's Midwest EVOLVE program.
"If you've wondered what it's like to drive an electric car, this is your chance to get behind the wheel," says Samantha Bingham, coordinator of Chicago Area Clean Cities. "We're offering free test drives of some of the newest, best-performing electric and hybrid vehicles. For many, this will be the first time they've had the chance to check out the great performance and environmental benefits of electric vehicles."
Consumers who would like to test drive the vehicles can attend the Chicago Science Expo and register at the Chicago Area Clean Cities table on the Merchandise Mart's South driveway. The Merchandise Mart is located at 222 W Merchandise Mart Plaza in Chicago.
A solar electric car, two Formula race cars (electric and combustion), and a Baja car (combustion) will also be on display. These cars are designed and built for competitions by student engineering teams from the Illinois Institute of Technology, the University of Illinois at Chicago, and the University of Illinois at Urbana Champaign. The race cars are available for viewing (not test drives), and student engineers will be on hand to answer questions.