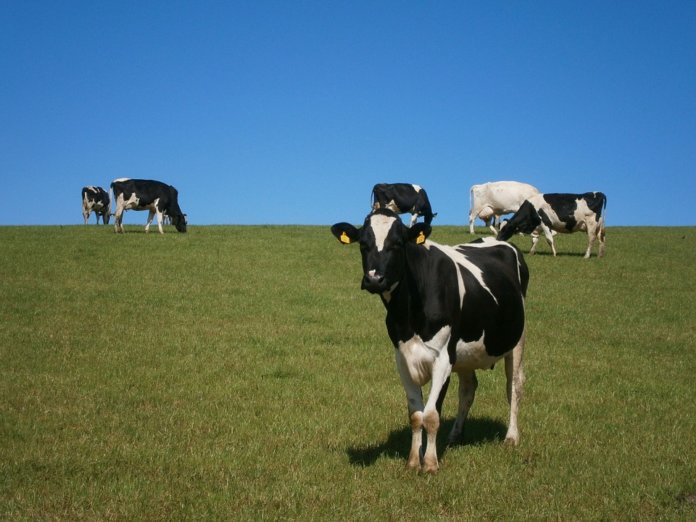 Chevron U.S.A. Inc. and California Bioenergy LLC (CalBio) have announced a joint investment in a holding company with California dairy farmers to produce and market dairy biomethane as a vehicle fuel in the state.
The holding company, CalBioGas LLC, secured funding from Chevron to build infrastructure for dairy biomethane projects in California's San Joaquin Valley, adding to an investment from dozens of dairy farmers. Chevron will also provide services to bring the product into California's vehicle fuels market.
CalBio brings technology, operational experience and capital to help dairy farmers build digesters and methane-capture projects to convert methane to a beneficial use as renewable natural gas (RNG). Chevron has signed an agreement to provide funding for as many as 18 digesters across three geographic clusters in Kern, Tulare and Kings counties. Once complete, these projects will significantly mitigate the dairies' methane emissions. The clusters of digesters have also been awarded California Department of Food and Agriculture grants.
The dairy biomethane projects are designed to send dairy biogas to a centralized processing facility, where it will be upgraded to RNG and injected into the local gas utility's pipeline. The RNG is then marketed as an alternative fuel for heavy-duty trucks, buses, and, eventually, off-road and farm equipment.
"CalBio is honored to be supported by some of California's leading dairy farmers and to have Chevron, California's largest energy company, helping us expand the development of clean, renewable compressed natural gas (R-CNG) production across the state," comments N. Ross Buckenham, CalBio's CEO. "These projects bring so many win-wins that would not be possible without our farmers' and Chevron's support. While helping the environment by reducing greenhouse gases, these projects also help create local jobs and improve local air quality by producing ultra-clean fuel for new R-CNG engines."
The partnership demonstrates Chevron's commitment to find cost-effective solutions to achieve compliance with California's Low Carbon Fuel Standard (LCFS), the energy giant says.
"CalBioGas represents exactly the sort of targeted investment we will make to achieve LCFS compliance and also to test the viability of alternate fuel sources," states Mike Vomund, vice president for Chevron Americas products for the West. "As a proud California company, we are pleased that local communities in the state will benefit from this investment, and we look forward to the opportunities ahead with CalBioGas."