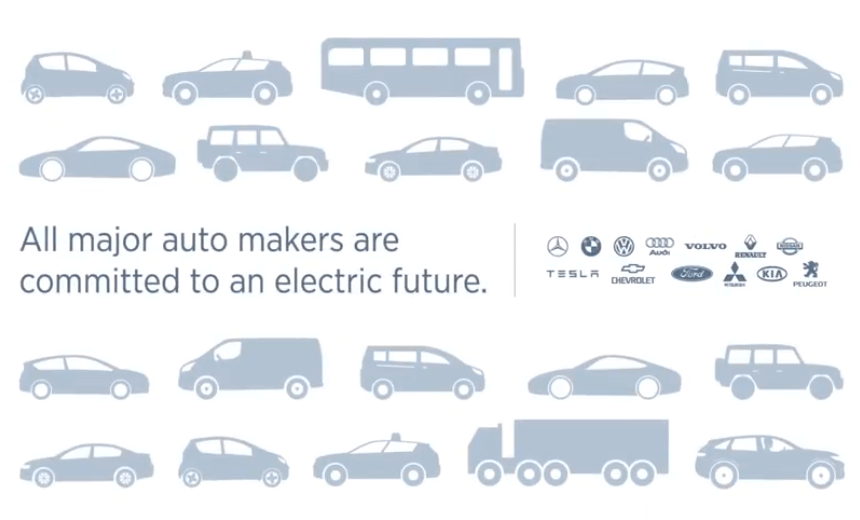 ChargePoint, an electric vehicle (EV) charging network, says it has secured an initial $82 million in funding – part of a larger multimillion-dollar fundraiser, led by Daimler, to support the expansion of the company's charging network into Europe.
According to ChargePoint, the first close of the company's latest fundraising round is the largest in the Silicon Valley, Calif., company's history. Existing investors BMW i Ventures, Linse Capital, Rho Capital Partners and Braemar Energy Ventures also participated in this latest fundraising round.
To date, ChargePoint has raised more than $255 million. As more types of vehicles become electrified, such as trucks and buses, this new funding aims to ensure ChargePoint is ready for the e-mobility movement.
"The automobile industry is at an inflection point, with more vehicles coming onto the market offering highly advanced electric powertrains than any other time in the world's history," says Pasquale Romano, CEO of ChargePoint. "The significant investment by our lead investor Daimler and others not only underscores a collective commitment to e-mobility around the world, but lays the groundwork for Europe's most comprehensive charging network."
ChargePoint already enables drivers in North America to charge an EV everywhere they go, with more than 33,000 charging ports where they can refuel. Thousands of drivers have selected ChargePoint to meet EV charging needs, with more than 6,500 companies selecting the brand for their employees, customers, fleets and tenants. Now, ChargePoint is committed to bringing EV drivers in Europe the same level of convenience.
ChargePoint also announced the appointment of Daimler AG executive Axel Harries to the company's board of directors. In his current role, Harries is responsible for shaping the newly established CASE-unit within Daimler (Connected, Autonomous, Sharing & Services, and Electric Drive), charged with developing technologies for next-generation Mercedes-Benz vehicles, particularly the new electric product brand, EQ.
"While pursuing the systematic expansion of our CASE ecosystem based on our new product brand EQ, we also remain open and ready for partnerships and cooperation at the highest level," Harries says. "Together, we will be able to significantly expand our product portfolio in the area of intelligent charging solutions and provide the customer with an all-embracing premium offer for electric mobility."
With this funding, ChargePoint will build on its history in North America of promoting EV-friendly policies through partnerships with policymakers, utilities and automakers in Europe.
Notably, more than 20 European countries already provide attractive incentives for purchasing EVs, which has helped make Europe the world's second-largest EV market. ChargePoint says the need for a comprehensive charging network is more important than ever, considering that there are dozens of providers of EV charging hardware, software and driver networks that all work differently and often require drivers to sign up for separate accounts, which can create a confusing and cumbersome experience for EV drivers.