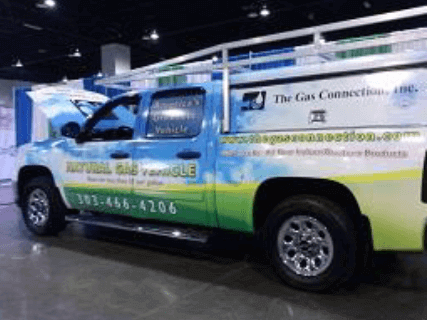 Cenergy Solutions has agreed to convert two compressed natural gas fleets to adsorbent natural gas (ANG) systems.
As reported, the Nebraska-based company will install its ANG systems for The Gas Connection in Broomfield, Colo., and AAAA Generator Services Inc. in Hayward, Calif.
According to Cenergy, both companies have been operating CNG vehicles for years, and now they want to convert their vehicles to low-pressure ANG tanks. AAAA Generator reports that it had one vehicle converted to ANG in December 2015, and that vehicle has been the most used in its fleet since then, without any problems since the conversion.
Specifically, Cenergy says it will be installing its ANG systems in The Gas Connection's vehicles at its Arkansas Alternative Fuel Development and Training Center in Ft. Smith, Ark. The AAAA Generator fleet will be converted to ANG vehicles by one of Cenergy's certified partners in California.
Training to install ANG tanks will be offered free to Cenergy's conversion partners throughout the U.S. and Mexico, the company adds.
Both fleets will use Cenergy's low-pressure compressors to fill their ANG tanks at their business locations. The fleets will also have the option to fill at high-pressure fueling stations with Cenergy's proprietary ANG system, which accommodates both low- and high-pressure fills.