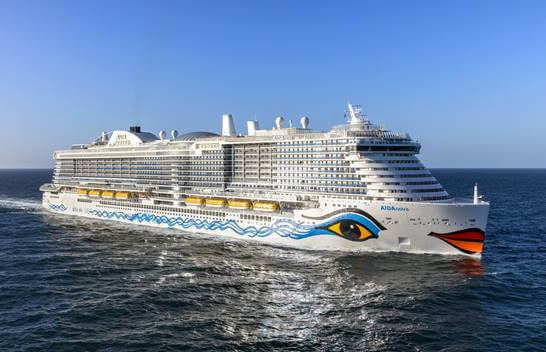 Carnival Corp. has welcomed a liquefied natural gas (LNG)-powered cruise vessel for its AIDA Cruises company, a cruise line in Germany. 
According to Carnival, the new AIDAnova is the world's first cruise vessel to be powered at sea and in port by LNG. 
"AIDAnova is a milestone for our company and the entire cruise industry," says Michael Thamm, group CEO of Carnival's Costa Group – which includes AIDA Cruises and Costa Cruises – and Carnival Asia. "With Carnival Corp. pioneering LNG technology, we start a new era of environmentally friendly cruising. It's important now that the respective infrastructure will be further developed as more and more cruise lines are following our example."
AIDAnova set sail last week for Spain's Canary Islands.
"I am so pleased about this extraordinary ship, which is another milestone on our steady path to providing sustainable cruises," says Felix Eichhorn, president of AIDA Cruises. 
AIDA Cruises began investing in LNG as a propulsion technology more than 10 years ago. With LNG, emissions of particulate matter and sulfur oxides are almost completely eliminated, according to the company. 
In total, following the launch of AIDAnova, Carnival has an additional 10 cruise ships on order that will be powered by LNG in port and at sea, with expected delivery dates between 2019 and 2025.
In addition, Carnival's Advanced Air Quality Systems, generically known as exhaust gas cleaning systems, are installed on 71 of the company's more than 100 ships. Further, over 40% of the company's fleet has "cold ironing" capabilities, enabling ships to use shoreside electric power, when available, while in port. The company has also implemented initiatives to optimize onboard energy usage and innovative hull designs and coatings to reduce fuel consumption by minimizing frictional drag.