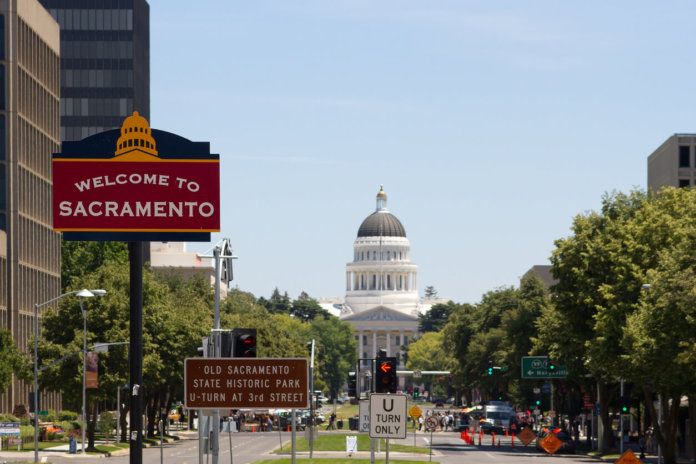 The Sacramento Metropolitan Air Quality Management District (AQMD) and its partners unveiled the first of 29 electric school buses last week at the Martin Luther King Jr. Technology Academy.
The project, funded through California Climate Investments, uses proceeds from the state's cap-and-trade program.
According to the California Air Resources Board (CARB), this effort represents one of the largest school bus deployments in the U.S.
Six of the electric school buses were on display at the unveiling, and attendees were offered a ride-along opportunity. Students from Martin Luther King Jr. Technology Academy were on hand for the event.
Several industry and local officials also attended the event, which took place at 3051 Fairfield St. in Sacramento, including the following: U.S. Congresswoman Doris Matsui; Sen. Richard Pan, District 6; Assemblymember Kevin McCarty, District 7; Richard Corey, executive officer for CARB; Donald Terry, the Sacramento Metropolitan AQMD chair and Rancho Cordova mayor; and Steven Martinez, superintendent for the Twin Rivers Unified School District.
As previously reported, 29 battery-electric school buses will serve students in three Sacramento County school districts: Sacramento City, Twin Rivers and Elk Grove Unified School Districts. The electric buses' routes run primarily through disadvantaged communities.
The project was funded, in part, by a $7.5 million grant through California Climate Investments, a statewide program that puts billions of cap-and-trade dollars to work reducing greenhouse-gas emissions, strengthening the economy and improving public health.
As reported, the first electric buses delivered will serve students in the Twin Rivers Unified School District in northern Sacramento County.