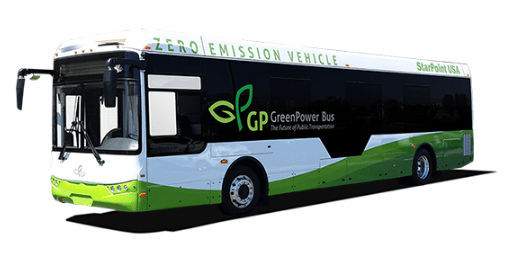 The California Air Resources Board (CARB) has announced that on Friday, June 2, the state of California and the city of Porterville will celebrate the award of $9.5 million that will bring 10 zero-emission, battery-electric buses and supportive infrastructure to serve disadvantaged communities in and around Porterville, located in the San Joaquin Valley.
As reported, the buses will be manufactured by GreenPower Motor Co. In addition to the buses, the project will include the installation of charging stations and solar panels.
CARB notes that funding is from California Climate Investments, the state's climate change-fighting, cap-and-trade program.
The event, which will begin at 11 a.m. at the Porterville Airport, located at 1700 Hope Ave., will feature the presentation of a giant check for the $9.5 million; all-electric double-decker bus ride-alongs; and a groundbreaking ceremony for a planned GreenPower manufacturing facility.
California State Sen. Andy Vidak; CARB Member Alexander Sherriffs; Porterville Mayor Milt Stowe; San Joaquin Valley Air District Air Pollution Control Officer/Executive Director Seyed Sadredin; and Porterville City Councilman and SJVAPCD Governing Board Member Monte Reyes will be in attendance.
According to CARB, the project will help advance the commercialization and competitiveness of battery-electric technology in transit and other heavy-duty uses and will help develop the local workforce needed to support, maintain and increase in-state production of these vehicles.
The new buses will service routes in the disadvantaged communities of Porterville, East Porterville, Strathmore and the Tule River Indian Reservation. They are expected to be in service by early 2018.