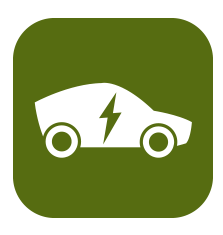 Envision Solar International Inc., an electric vehicle (EV) charging and renewable energy company, says that Caltrans has issued more repeat purchase orders for the company's EV ARC product to provide additional EV charging infrastructure and emergency power.
According to Envision, Caltrans has previously purchased EV ARC products for vehicle charging at locations across California. This latest purchase will be the first for particular EV ARC units that have both EV charging and emergency power capabilities.
Fresno County, Marin County and Los Angeles County are also taking advantage of the new E-Power system that Envision is delivering on select EV ARC models. Envision maintains that no other EV charging solution can deliver both sustained and sustainable EV charging and emergency power during grid outages.
Manufactured in the company's San Diego facility, the EV ARC product fits inside a parking space and does not reduce available parking in any way. It generates and stores enough solar electricity to charge up to 225 miles of EV driving in a day. Because the EV ARC product requires no trenching, foundations or installation work of any kind, it is deployed in minutes and can be moved to a new location with ease.
In addition to the EV ARC, Envision Solar's patented products include the Solar Tree with EnvisionTrak patented solar tracking and SunCharge solar Electric Vehicle Charging.