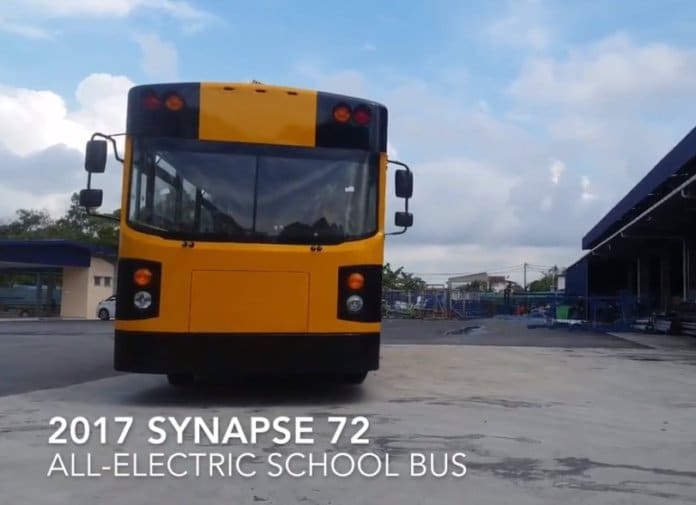 GreenPower Motor Co. Inc. has received an order for two of its Synapse 72 all-electric school buses for the Rialto Unified School District, located in San Bernardino County, Calif.
Rialto operates a fleet of 68 school buses for students in 29 elementary, middle and high schools.
"The Rialto Unified School District is excited to add alternative fuel vehicles to our fleet. Our partnership with GreenPower and with the South Coast Air Quality Management District, who provided grant funding, will enable our district to serve our students' needs in an environmentally friendly manner," comments Mohammad Z. Islam, associate superintendent of business services.
The order was placed through School Bus Sales of California Inc. GreenPower expects to deliver the two buses by this summer.
Brendan Riley, GreenPower's president, says, "There is an opportunity to accelerate Rialto's electrification strategy with deployments of GreenPower's Synapse 72 school bus. This is a strategic win for GreenPower, as our new Los Angeles sales office is located near the Rialto Unified School District, so we'll be able to show customers our products in action."