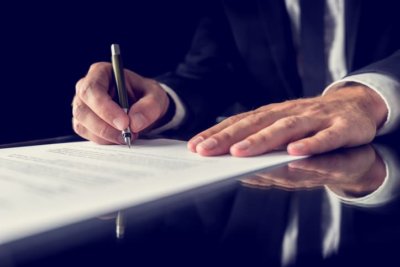 On Tuesday, Gov. Jerry Brown, D-Calif., signed several bills to strengthen California's zero- and near-zero-emission vehicle markets and accelerate the state's transition away from fossil-fuel-powered engines.
For example, Brown signed A.B.739, which requires at least 15% of specified heavy-duty vehicles newly purchased by state agencies to be zero-emission vehicle (ZEVs) beginning in 2025 and at least 30% of those vehicles to be ZEVs beginning in 2030. The bill was authored by State Assemblymember Ed Chau, D-Monterey Park.
"With the federal government rolling back environmental protections and clean air regulations, it is more important than ever for California to step up and take a leading role in the fight against climate change," says Chau in a press release. "I want to thank Governor Brown for continuing our efforts to curb climate change by signing A.B.739 into law, which will ensure that state agencies are procuring zero-emission vehicles for our larger truck and bus fleets."
In 2012, Brown's Executive Order B-16-2012 called for 1.5 million ZEVs to be on the road in California by 2025, as a means of helping the state reach its greenhouse gas (GHG) emissions reduction goals. Included as part of that order was a requirement that called for the state government to "increase the number of its zero-emission vehicles through the normal course of fleet replacement, so that at least 10 percent of fleet purchases of light-duty vehicles be zero-emission by 2015 and at least 25 percent of fleet purchases of light-duty vehicles be zero-emission by 2020."
However, Chau says there was no mention of larger, heavier-duty trucks and buses.
"A.B.739 builds upon the 2012 executive order by setting procurement goals for our state's heavy-duty vehicle fleet, which will help create jobs and a market that fosters heavy-duty ZEV development, provide for more fuel-efficient vehicles, and contribute to our GHG emission reduction goals, while improving public health," concludes Chau.
Interestingly, Brown also signed S.B.498, a bill that boosts the state's target for its light-duty fleet. The legislation will require at least 50% of the state's light-duty vehicle fleet to be ZEVs by 2025, up from the current goal of 25% by 2020. According to bill author State Sen. Nancy Skinner, D-Berkeley, S.B.498 also directs the California Air Resources Board to develop policies and programs that will increase ZEVs in private-sector fleets.
"What better way to jumpstart transportation electrification than fleets," says Skinner in a press release. "Fleet owners purchase vehicles frequently and in large numbers. S.B.498 will help California get many more zero-emission vehicles on our roads."
Skinner notes that S.B.498 was sponsored by NextGen America, a nonprofit headed by California businessman and philanthropist Tom Steyer. "Now more than ever, Californians deserve a state government that looks to the future and leads by example," says Steyer.
According to the governor's office, Brown also signed the following bills on Tuesday:
A.B.188 by Assemblymember Rudy Salas Jr., D-Bakersfield: Strengthens California's program to remove the most polluting vehicles from the road by allowing certain light-duty trucks to qualify as a replacement vehicle so long as the truck meets higher vehicle efficiency standards.
A.B.544 by Assemblymember Richard H. Bloom, D-Santa Monica: Extends California's program to allow certain clean alternative fuel vehicles to use high-occupancy vehicle (carpool) lanes.
A.B.615 by Assemblymember Jim Cooper, D-Elk Grove: Extends the income caps for the Clean Vehicle Rebate Project to continue providing air quality and GHG reduction benefits through programs that encourage the purchase of ZEVs.
A.B.630 by Assemblymember Jim Cooper, D-Elk Grove: Codifies a clean-car program that benefits low-income residents by helping them replace high-polluting vehicles with cleaner and more efficient vehicles.
A.B.1073 by Assemblymember Eduardo Garcia, D-Coachella: Extends the requirement for funding of early deployment of clean heavy-duty trucks as part of California's Clean Truck, Bus and Off-Road Vehicle program.
A.B.1082 and A.B.1083 by Assemblymember Autumn R. Burke, D-Inglewood: Authorize pilot programs to allow for new electric vehicle charging stations at state parks and beaches. A signing message for those bills can be found here.
A.B.1274 by Assemblymember Patrick O'Donnell, D-Long Beach: Temporarily expands the smog check exemption to vehicles eight model years old or newer while increasing the smog abatement fee to strengthen air quality programs.
A.B.1317 by Assemblymember Adam Gray, D-Merced: Adds stationary irrigation or water conveyance engines to the list of equipment eligible for air quality incentives.
A.B.1452 by Assemblymember Al Muratsuchi, D-Torrance: Authorizes local jurisdictions to dedicate on-street parking spaces on public streets for the exclusive purpose of charging a parked electric vehicle, provided appropriate signage is installed.
For full text of the bills, visit leginfo.legislature.ca.gov.