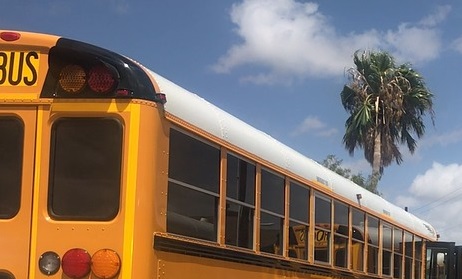 The California Energy Commission (CEC) has approved nearly $70 million in funding to replace more than 200 diesel school buses with all-electric buses.
According to the commission, the new buses will reduce children's exposure to harmful emissions and help the state reach its climate and air quality goals.
"School buses are by far the safest way for kids to get to school. But diesel-powered buses are not safe for kids' developing lungs, which are particularly vulnerable to harmful air pollution," says Patty Monahan, energy commissioner. "Making the transition to electric school buses that don't emit pollution provides children and their communities with cleaner air and numerous public health benefits. The energy commission is proud to support this transition to protect the health of children throughout the state, something that will help all Californians breathe easier."
The CEC's School Bus Replacement Program is providing a total of more than $94 million to public school districts, county offices of education and joint power authorities to help transition from diesel school buses to zero- or low-emission vehicles. Along with the newly approved funding, the commission, to date, has awarded $89.8 million of the program's funds to schools in 26 California counties.
The new electric buses are expected to eliminate nearly 57,000 pounds of nitrogen oxides and nearly 550 pounds of fine particulate matter emissions annually. In addition, commission estimates that the schools will save nearly $120,000 in fuel and maintenance costs per bus over 20 years.
The CEC is using funds from the California Clean Energy Jobs Act, also known as Proposition 39. Proposition 39 is a voter-approved initiative that adjusted the corporate income tax code and allocated revenues to school districts for energy improvements.
The commission's Clean Transportation Program, also known as the Alternative and Renewable Fuel and Vehicle Technology Program, will provide charging infrastructure to support the buses purchased through the School Bus Replacement Program. The Clean Transportation Program will also fund workforce training and development opportunities for drivers and maintenance technicians.