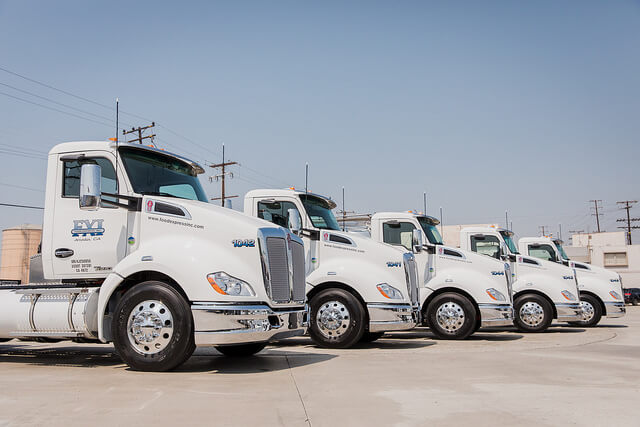 With the help of Southern California Gas Co. (SoCalGas), Food Express Inc. (FXI), a transporter of flour and malt barley throughout California, has added 11 new heavy-duty natural gas trucks to its fleet. 
Assisted by the California utility, FXI applied for and received $1.1 million in grant funding for the new diesel-replacement trucks, which have now begun making deliveries. The company also has an additional 35 trucks on order; in total, the 46 new trucks represent about 50% of FXI's California fleet, which transports goods for use in products such as bread, ramen noodles, tortillas and craft beer.
FXI, which is based out of Arcadia, Calif., received funding from the Prop 1B program, administered by the San Joaquin Valley Air Pollution Control District and the California Hybrid and Zero-Emission Truck and Bus Voucher Incentive Program.
The company is on the wait list for an additional $900,000 in Prop 1B grants from the San Diego Air Pollution Control District, which would be used to purchase another nine trucks. According to SoCalGas, replacing 55 diesel trucks with the low-emission natural gas trucks is the equivalent of taking more than 3,100 passenger cars off the road.
"As the owner of a local business that's been in my family for four generations, it is important that our company be part of the clean air solution," comments Kevin Keeney, vice president of FXI. "We've heard from many customers over the last few years about ways we can make our operation more environmentally friendly. Our fleet travels about 7.5 million miles in California each year, and the technological advancements of these new heavy-duty engines made our decision to switch to natural gas trucks an easy choice."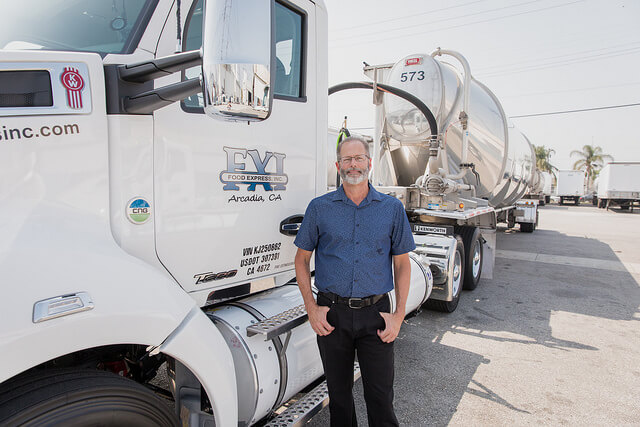 "Over the last year, we've assisted SoCalGas customers with more than 400 applications for incentive funding to use for the trade-in of existing diesel trucks for new natural gas ones," adds Yuri Freedman, senior director of business development for SoCalGas. "At a time when greenhouse-gas emissions from the transportation sector are increasing, the move to clean technologies is vital if California is to achieve ambitious 2030 greenhouse-gas emissions reduction goals and air quality goals. These new natural gas trucks represent the only solution commercially available and will have an immediate impact on air quality."
SoCalGas says the transportation sector is responsible for about 41% of California's greenhouse-gas emissions and more than 80% of the state's NOx emissions. These new heavy-duty natural gas trucks cut smog-forming emissions by more than 90% compared to the cleanest heavy-duty diesel trucks on the road today, according to the utility.