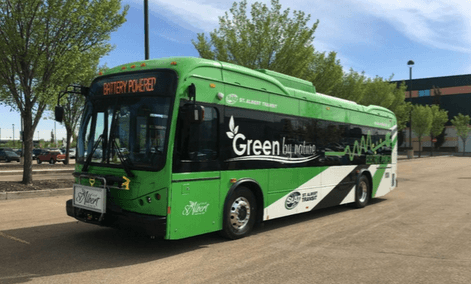 The City of St. Albert in Alberta has launched three BYD K9S electric buses as part of the provincial government's move to broaden its public transportation network in a sustainable manner.
In addition, four more electric buses are scheduled to hit the streets of St. Albert by the end of the year.
Last year, St. Albert ordered long-endurance electric buses for public transit use. Each bus is capable of traveling between 250 kilometers and 280 kilometers on a single charge.
"It's a historic moment for Canadian transportation and the environment," says the province's minister of transportation and infrastructure Brian Mason, who cut the ceremonial ribbon and was given the honor of the first drive.
BYD says its K9S is well suited for Alberta's extreme winter, when temperatures can fall as low as -35 degrees C.
The vehicle's technology, which was previously tested in Copenhagen and Alaska, went head to head with two brand-new diesel buses in winter last year. The competition in the Canadian city of Edmonton proved that electric buses are more reliable in the extreme cold. Edmonton is also pushing for electric buses to take up a larger proportion of its network.
The buses, which cost C$970,000 each, are part of the province's Green Transit Incentives Program, a plan to support new and existing public transport infrastructure technology. The project's ultimate aim is to reduce the number of vehicles on the province's roads and lower greenhouse gases.
Noting that Alberta has the world's third-largest oil reserves, BYD Canada Vice President Ted Downling says, "Many more Canadian cities and provinces will be under pressure to buy electric buses soon because they cannot be led by the oil province."
Provincial and federal politicians in Canada have actively promoted green transport solutions in the country as part of their commitment to mitigating climate change.