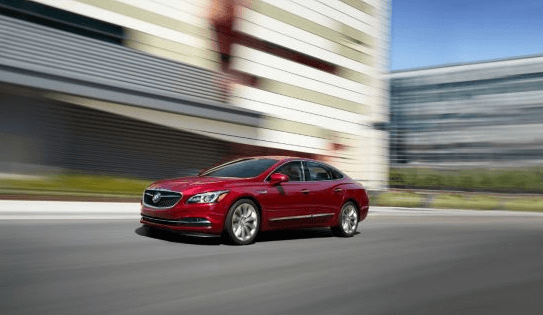 Buick has added eAssist light electrification for its 2018 LaCrosse model, combining an electric motor with the automaker's latest 2.5 L four-cylinder engine.
According to Buick, the new eAssist system, when coupled with the four-cylinder engine, has a 19% increase in city fuel economy compared with the LaCrosse's advanced V-6 and leverages a compact lithium-ion battery pack to provide benefits found in fully electric vehicles, such as torque-assisted launch, energy-saving regenerative braking and smooth stop/start.
As reported, the eAssist system will be the standard powertrain for the 2018 model, which goes on sale this fall for a starting price of $30,490. The 3.6 L V-6 will be an available option on select trims.
With its 9% increase in overall torque, LaCrosse drivers get the responsiveness expected from a full-size sedan. In addition, the newest eAssist system is discreetly packaged to maintain the LaCrosse's fold-down rear seat and trunk space.
"By adding the eAssist system to the LaCrosse, our technology flagship, we are making electrification accessible to our customers as we chart our course to the future of mobility," says Duncan Aldred, vice president of Global Buick and GMC.