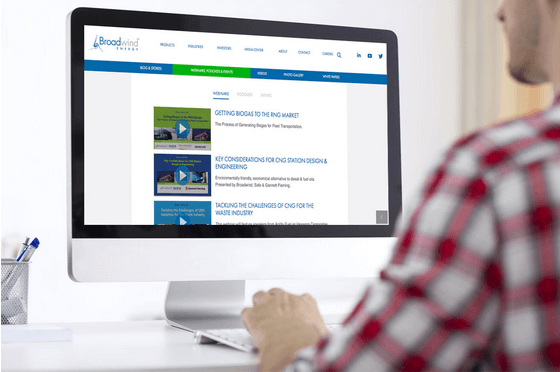 Illinois-based Broadwind Energy Inc., with service and product offerings including compressed natural gas (CNG) compression packages and virtual CNG pipelines, has announced the launch of its newly redesigned website.
According to Broadwind Energy, the new website is based on customer feedback and builds on future-looking technology.
Noting that the site is now faster and easier to navigate, the company says the redesign makes it easier for users to access mission-critical information on the go and for Broadwind to update the site with new content.
The website currently offers educational content in on-demand webinar and video libraries and enables users to easily search for products of interest. The company intends to keep expanding its online content with new technical webinars, podcasts, white papers and industry trends.
In 2014, Safe SpA, an Italy-based subsidiary of Landi Renzo SpA that focuses on providing CNG compression packages and related equipment, appointed Broadwind Energy as Safe's exclusive equipment packager and master distributor. Now with joined forces, Broadwind-SAFE is a strategic partnership offering cost-effective compression infrastructure solutions to the North American CNG market.