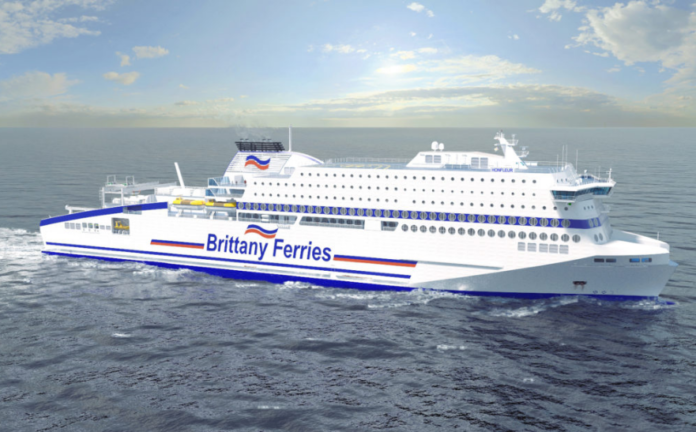 Brittany Ferries has confirmed the construction of a new liquefied natural gas-powered cruise ferry to join its 10-ship fleet.
The natural gas vessel will be named Honfleur and is set to begin operations in June 2019, operating in U.K. waters. Honfleur will be built at the Flensburger Schiffbau shipyard in Germany over the next two years.
As reported, Honfleur will operate alongside Brittany Ferries' Mont St Michel on three daily return sailings. Normandie, the cruise-ferry it replaces, will move east to serve the Portsmouth to Le Havre route.
According to the company, Honfleur represents the next step in Brittany Ferries' drive toward the future of sustainable transport. The move to LNG follows a EUR 90 million investment in sulphur and particulate-reducing "scrubber" technology. These exhaust emission systems have been retrospectively fitted to six Brittany Ferries ships over the last 18 months.
Powered by LNG, Honfleur's four main engines will feed electric generators and two electric shaft propulsion motors with two fixed pitch efficient propellers. Brittany Ferries explains this is a standard known by the collective name diesel-electric-propulsion – a configuration applied extensively on large cruise vessels for optimized fuel consumption at reduced speeds.