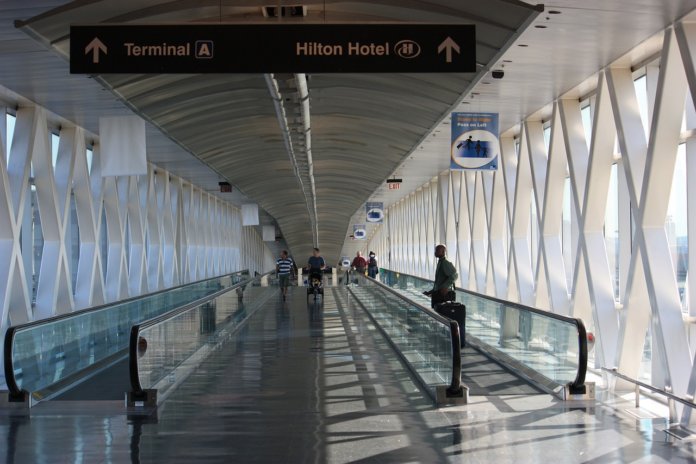 The U.S. Environmental Protection Agency (EPA) has awarded a $541,817 grant to the Massachusetts Port Authority (Massport) to replace diesel-powered ground equipment at Boston Logan International Airport.
The grant is made available under a competitive national grant program administered by the EPA with funding authorized by Congress under the Diesel Emissions Reduction Act.
Massport will replace 25 pieces of equipment with all-electric versions. This includes baggage tractors, belt loaders and pushback tugs. Once fully implemented, this project will result in annual emissions reductions of 0.5 tons of PM2.5 and 4.5 tons of NOx, according to the EPA's estimates.
"The health and safety of Boston residents is my No. 1 priority, and this funding will allow for important work to happen that will make our city a greener, healthier Boston for all," says Martin J. Walsh, mayor of Boston. "I applaud the EPA and Massport for taking this step to reduce air pollution in the City of Boston and our surrounding communities."
Since 2011, the EPA has awarded a total of $2,175,000 to Massport for projects to reduce diesel emissions at Logan Airport and within greater Boston. The new EPA grant will be matched by a Massport contribution of $622,221.
"We thank the EPA for this grant as it complements our overall efforts to reduce harmful emissions at Logan Airport," says John Pranckevicius, acting CEO of Massport. "We have worked in coordination with elected officials and congressional delegation in making environmental initiatives a top priority. Along with our airline tenant partners, Massport's goal is to replace all ground service equipment with available electric alternatives by 2027, reducing non-aircraft emissions at Logan by nearly 40 percent."
According to Massport, the funding will be used in conjunction with an FAA VALE grant it received this fall to install eGSE (electric ground service equipment) charging stations as part of a terminal consolidation project.