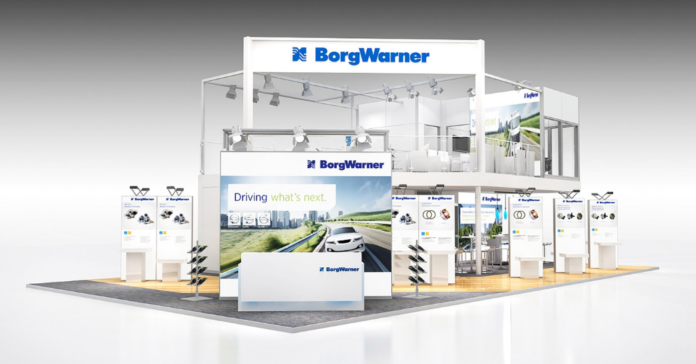 BorgWarner, a clean and efficient technology solutions company, says it is showcasing its extensive product portfolio for combustion, hybrid and electric vehicles (EVs) at the 17th International Automobile Industry Exhibition in Shanghai, China.
Specifically, the global automotive supplier says it will put a special focus on solutions for 48 V hybrid and pure EVs.
In addition to known technologies such as the regulated two-stage turbocharging system and Visctronic fan drive, BorgWarner will showcase its electrification know-how with innovative solutions including the integrated electric drive module (eDM), eBooster electrically driven compressor and various innovative products for P2-type hybrid vehicles.
"We follow the same goal with all our products: to provide solutions for a cleaner, more energy-efficient world," says Tom Tan, president for BorgWarner China. "Electrification is a major trend in China, with pure electric and plug-in hybrid vehicles forecast to grow rapidly for many years. The biannual Auto Shanghai is an ideal platform to showcase our extensive range of products for this fast-growing segment."
Combining BorgWarner's eGearDrive transmission and the high-voltage hairpin electric motor, the company's eDM provides primary or secondary propulsion for P4-type hybrid vehicles or pure electric vehicles. As reported, its compact housing simplifies installation and saves space while lowering overall weight and costs.
The eBooster electrically driven compressor, which has recently entered series production, complements conventional turbocharging systems. It makes full use of 48-volt power supplies to deliver boost on demand for outstanding low-end torque with no perceptible turbo lag. As a result, the company says, this technology enables downsizing for up to 35% better fuel efficiency.
In addition, BorgWarner has developed various products for P2-type hybrid vehicles, including disconnect clutches and control modules.