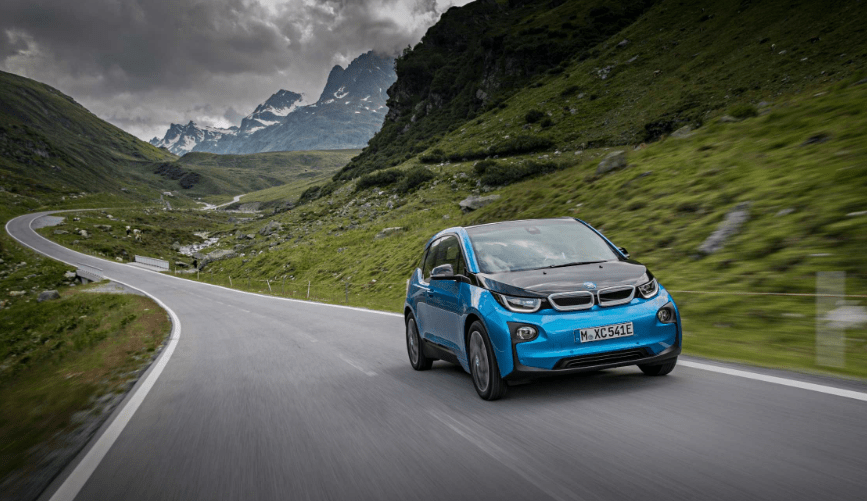 In its latest announcement, BMW of North America says that it has partnered with QMerit to launch a new BMW Installation Services digital platform that will provide BMW i and BMW iPerformance drivers with customized charging station install options for convenient and reliable electric vehicle (EV) charging.
Along with the BMW charging station, the new BMW installation services are part of the premium 360° Electric Lifestyle program of innovative products and services created for drivers of BMW i3, i8, and BMW iPerformance (BMW X5 xDrive40e, BMW 740e xDrive, BMW 530e and BMW 330e) vehicles.
According to the automaker, the new BMW Installation Services program offers a streamlined, user-directed approach to charging station installation by allowing drivers to leverage a sophisticated digital platform at their convenience to identify qualified installers nearby – and then request no-cost, no-obligation quotes from one or more installers.
As the program expands, BMW customers will also have the option to compare installers based on the QMerit Contribution index, a proprietary service provider score that incorporates several performance measures, including satisfaction ratings from prior BMW drivers.
"With the launch of the new BMW Installation Services program and the partnership with QMerit, BMW continues to ensure that our drivers have access to premium and convenient e-mobility services to ensure BMW driving enjoyment," says Robert Healey, head of EV infrastructure at BMW of North America. "QMerit's software platform offers our customers a simplified solution for selecting certified installation providers based, in part, on feedback from other BMW owners – and provides the flexibility for BMW to develop and expand future BMW home energy installation services."
According to the company, customers can now benefit from the following features:
Greater flexibility and convenience: BMW i and BMW iPerformance drivers can choose from multiple QMerit-certified installers in the area for no-cost quotes; compare and accept or reject quotes; and track upcoming appointments – all in one online location.
Charging station installation prior to, or timed with, vehicle delivery: With a streamlined installer selection process, customers can benefit from installing a charging solution prior to bringing home the vehicle to ensure a seamless and premium ownership experience from day one.
Access to ratings of QMerit installers, as provided by prior BMW customers: As the program proceeds, BMW owners will be able to review and select QMerit-certified installers based on ratings from other BMW customers, thus building additional confidence in the selected installer.
"QMerit is pleased to partner with BMW as they launch the new BMW Installation Services program to offer their customers a unique industry approach for a streamlined, efficient process for home charging station installation," says Tracy K. Price, QMerit CEO and president.
QMerit-certified service providers install BMW-compatible charging solutions, such as the BMW Charging Station (with an output of up to 7.2 kW [32 A, 240 V] to reduce charging time to just under 4.5 hours for the BMW i3). The automaker notes that customers can track the progress of their vehicles' charging status using the BMW Connected app on a smartphone.