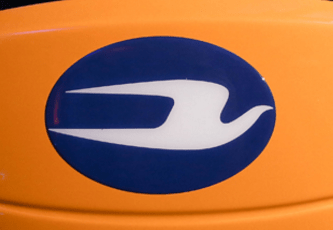 Blue Bird Corp. has unveiled its all-new Type A Micro Bird G5 electric-powered school bus and its new electric Type D chassis, which will power its Type D All American rear engine (RE) school bus.
This announcement comes on the heels of a $4.4 million U.S. Department of Energy grant awarded to Blue Bird in December 2016 to develop a Type C Vision electric-powered school bus.
According to Blue Bird, the company built its first electric-powered bus in 1994 for deployment in Southern California as a demonstration project.
"With diesel, gasoline, propane and CNG engines offered across our product range, Blue Bird already leads the way in the breadth of affordable engine offerings for our customers," says Phil Horlock, president and CEO of Blue Bird Corp. "The addition of electric-powered buses to our fleet is a further illustration of our commitment to provide the broadest array of school bus products that our customers want and value.
"With zero emissions, low operating costs, and terrific electric engine development partners in Adomani and EDI, we believe now is a great time to bring these new electric solutions to the market," he adds.
"The body will be exactly the same as the All American RE model you currently see on diesel units," says Dennis Whitaker, vice president of product development at Blue Bird. "After the [STN] show, this chassis will immediately be delivered to our design group in Fort Valley for body mount and to enter the 'test and validation' phase."
The Blue Bird All American RE electric bus chassis was developed in conjunction with California-based Adomani Inc. and operates on an energy-efficient electric drivetrain supplied by Efficient Drivetrains Inc. Blue Bird says the bus offers battery capacities between 100 kWh and 150 kWh, with an expected 80- to 100-mile range from a single charge, depending on driving habits.
In addition, Vehicle-to-Grid technology is also under development for this bus, which allows the bus to deliver electricity back into the grid, allowing contractors and school districts to "sell back" energy to power companies. According to the company, this helps to reduce maintenance expenses and allows users to experience lower fueling costs that will drive a lower total cost of ownership.
Additionally, Blue Bird debuted a Type A Micro Bird G5 Electric school bus on a Ford E450 chassis, which touts a range of up to 100 miles in a single charge.
Both the Micro Bird G5 Electric bus and the T3RE "All American" Blue Bird bus will be available in 2018.