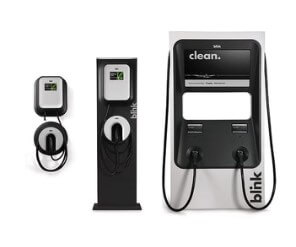 Blink Charging Co. has announced a "strategic evolution" of its management team, with Michael D. Farkas, the electric vehicle (EV) company's founder, taking the role of CEO.
Farkas succeeds Mike Calise, who will transition into the role of senior vice president of sales.
In addition, James Christodoulou, currently the president of Blink, has been appointed to the board of directors and will assume the responsibilities of chief operating officer. During the transition, outgoing COO Ira Feintuch will remain with the company in an advisory role.
"Blink is exceptionally positioned to capitalize on the rampant growth in the EV market," says Farkas.
These latest appointments follow the hiring of Jonathan New as chief financial officer in June of this year.
Farkas adds, "2019 will be a seminal year for Blink as we launch our next-generation product lines and forge new industry relationships."