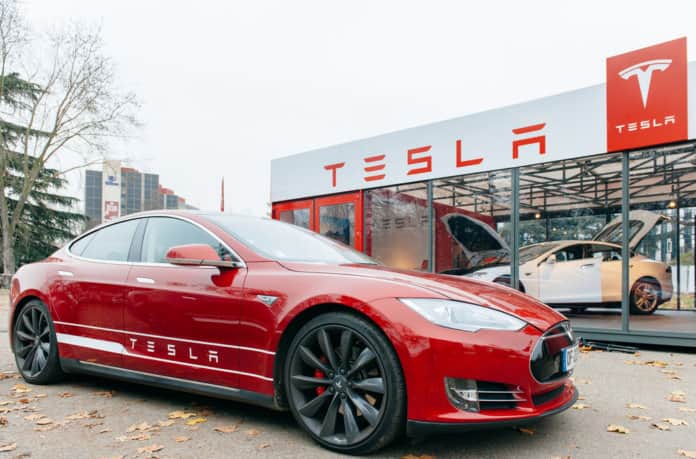 U.S.-based electric automaker Tesla had a surprisingly strong first quarter, delivering 25,000 vehicles and sending the investor community into a frenzy. Company stock rose more than 6% on Monday, reaching nearly $300 a share and pushing the firm's market capitalization to $48.7 billion.
That figure topped Ford's market cap – $45.3 billion – putting Tesla in the #2 slot among American automakers, behind GM (with a market cap of $51.1 billion).
As a note of context, market capitalization is a simple equation: the number of outstanding company shares multiplied by the closing share price at a given time. As of Monday, Tesla edges Ford in that metric.
Contrast that with Tesla's actual first-quarter worldwide deliveries volume (25,000 units) versus Ford's (more than 610,000 in the U.S. alone).
Considering that chasm, what does the market-cap figure really mean?
In basic terms, it means that investors are wildly bullish on Tesla's prospects for growth. And not the steady, slow, long-term growth that's usually associated with automakers, like GM and Ford, and measured in decades.
Rather, investors see Tesla as a disruptive start-up with potential for massive growth in the near term – mere months or a few years. There is some evidence to suggest that the hype has some meat to it: e.g., a 70% increase in vehicle deliveries in Q1 2017 vs. Q1 2016; 400,000 pre-orders (each with a $1,000 deposit) for the compact Tesla Model 3; and company CEO Elon Musk's own track record for being a visionary and innovator.
Where Tesla's fortunes turn, however, is largely unknown. The company will need to deliver on promises such as reaching a target production of 500,000 vehicles in 2018 if real success is ever to be realized.