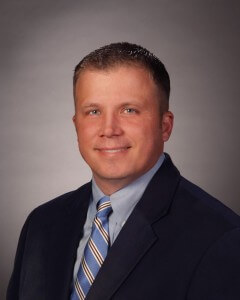 ROUSH CleanTech, a developer of propane autogas and compressed natural gas fuel system technologies, recently made a number of personnel changes, including the promotion of Todd Mouw to president.
Mouw, formerly vice president of sales and marketing, has been with the company since its launch in 2010 and has led its steady sales growth – now exceeding 18,000 product sales. Before ROUSH CleanTech, he held various sales and marketing roles with Ford's, GM's and Chrysler's dealer, fleet and consumer communications programs. He also founded a marketing consulting business, Innovative Customer Management Solutions.
Joe Thompson, former president of ROUSH CleanTech, has been promoted to group president of Roush Products Group. He has taken on more responsibility within the corporate structure at Roush and now oversees ROUSH CleanTech and ROUSH Performance Products.
Brian Carney, former executive director of school bus, is the new executive director of customer success. In this role, Carney oversees the customer success department, which is focused on supporting customers and minimizing vehicle downtime. The department includes regionalized field service technicians, customer training team members, a dedicated hotline team and technical content developers.
Chelsea Jenkins, former business development manager, has moved to the new position of executive director of government affairs. Jenkins focuses on the regulatory side of the business and leads the Volkswagen settlement efforts.
Also, Ryan Zic has been hired as ROUSH CleanTech's sales director for school bus sales. Zic manages the alternative fuel school bus segment of ROUSH CleanTech.
Photo: Todd Mouw