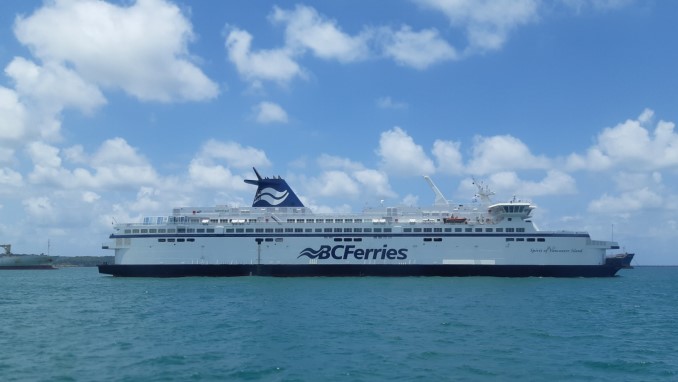 BC Ferries, a provider of year-round ferry transportation services to the west coast of Canada, has five vessels operating on liquefied natural gas (LNG), reducing both fuel costs and emissions.
BC Ferries has released its year-end results, showing that the company experienced its highest vehicle traffic levels to date, as well as the second-highest passenger traffic levels to date. BC Ferries is currently supported by 35 vessels and 47 terminals.
"High traffic volumes allow good financial results, which enable us to expand our service to communities, renew the fleet, upgrade terminals, pay down debt and reduce future borrowing," says Mark Collins, BC Ferries' president and CEO. "These are essential for a sustainable and environmentally friendly ferry system."
Clean, sustainable and quiet operations are top priorities for BC Ferries, says the company, which explains that LNG is a cleaner and less expensive fuel source than the ultra-low-sulfur diesel used for its other vessels.
In addition, the company currently has two Island Class battery electric hybrid ships under construction for service to coastal communities on Northern Vancouver Island. When electric technology matures and electricity is available in the quantities required, BC Ferries plans to operate them as fully electric ferries. Batteries for these two new vessels are supplied by Corvus Energy, a local British Columbia company.
"Continued investment to reduce our environmental footprint is of great importance to BC Ferries," says Collins. "We are on a path to greater sustainability by continuously developing and implementing innovative and cost-effective ways to minimize our impact on the coastal environment in which we operate."
During fiscal 2019, the company re-introduced the upgraded Spirit of British Columbia into service and implemented a new reservation system. Together, these actions resulted in an increase in labor, fuel consumption and training-related costs – partially offset, however, by the lower cost reflecting the ship's consumption of LNG rather than marine diesel.