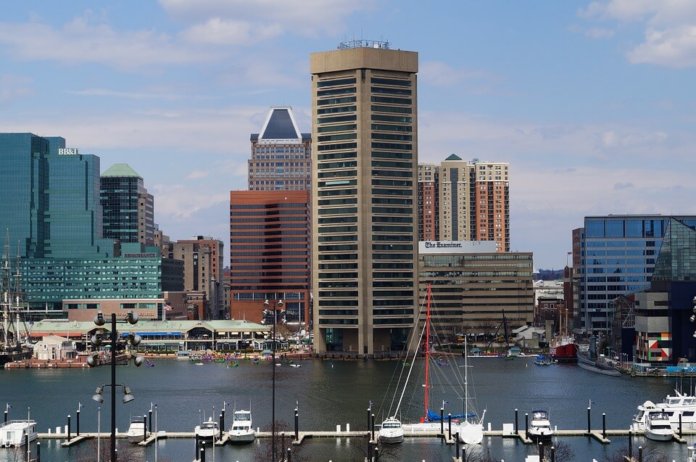 Baltimore Gas and Electric (BGE), a subsidiary of Exelon Corp. and Maryland's largest natural gas and electric utility, will deploy two new 40-foot Proterra Catalyst E2 battery-electric buses to shuttle employees between BGE's headquarters in downtown Baltimore and its Spring Gardens campus in south Baltimore.
According to Proterra, the deployment reflects BGE's commitment to fleet electrification as part of a broader grid modernization strategy and comes on the heels of the State of Maryland's commitment to uphold the Paris Climate Accord. Already, Maryland is on track to meet its goal of reducing its emissions 25% by 2020, and these two new electric shuttles will displace more than 11,000 gallons of diesel and eliminate more than 480,000 pounds of greenhouse-gas emissions annually, says Proterra.
"As BGE looks at innovative ways to support our customers' growing interest in electric vehicles, we must be able to support not only our residential customers, but also our commercial and industrial customers," says Calvin Butler, CEO of the utility. "This is why we are thrilled to be the first utility to deploy heavy-duty electric shuttle buses and interoperable charging infrastructure, which will not only provide an efficient way to get our employees from one location to another, but will also serve as active research lab that will help us plan for and build out the infrastructure necessary to support other fleets across our service area. We look forward to partnering with Proterra as we build a market that supports our electrification and grid modernization goals."
The procurement was funded in part by a $20,000 voucher per bus provided by the Maryland Freedom Fleet Voucher Program. These are the first electric buses to receive this voucher from the State of Maryland, notes Proterra.
Proterra says its 40-foot Catalyst E2 buses achieve 22 MPGe, while conventional diesel buses average 3.86 MPG. The buses will use combined charging system plug-in DC fast chargers, enabling interoperability with multiple vehicle types, including passenger cars and trucks.
Furthermore, this heavy-duty EV shuttle program will inform future BGE decisions on EV fleet integration, interoperable charging infrastructure and EV rate design – ultimately supporting a statewide electrification strategy. Currently, BGE offers its EV customers a reduced electric rate during off-peak hours to save EV drivers more money on their monthly electricity bill, says Proterra.
"Utility support of innovative electric vehicle programs and grid transformation is critical as more consumers and transit providers opt for EVs, presenting both system-wide opportunities and challenges along the way," says Proterra's CEO, Ryan Popple. "We're grateful to partner with BGE, a utility that is thinking big about the future of electrification, and supporting BGE through this technological transition, as well as optimizing around an interconnected, distributed energy future."