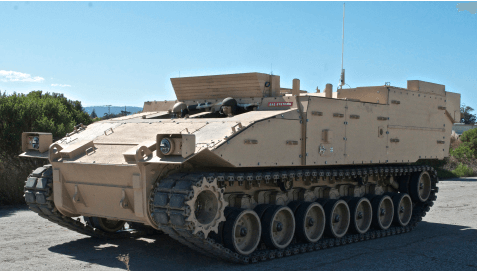 BAE Systems has signed a partnership agreement with QinetiQ to incorporate the latest technology for electric drive mobility systems on combat vehicles.
This agreement combines BAE Systems' capabilities as a vehicle designer, developer, manufacturer and systems integrator with the electric drive expertise offered by QinetiQ, a U.K. science and engineering company operating primarily in the defense, security and aerospace markets.
As reported, the technology offers improved fuel efficiency, reliability and mobility performance, as well as reduced life-cycle costs and unmatched electrical power available to the platform. This combination allows for advanced weaponry, communications, radar, and field power generation on vehicles.
"This strategic partnership with QinetiQ in the electric drive field ensures we are offering our customers a mature, low-cost technology that can enhance the performance of current and future combat vehicles," says Dean Medland, vice president of combat vehicle programs at BAE Systems. "This positions us to be a leader in the market as more platforms across the world move toward an electric drive architecture."
QinetiQ's E-X-Drive transmission for tracked combat vehicles was first conceived in 1999 as an alternative to more complex and limiting traditional drive systems. QinetiQ has worked in partnership with BAE Systems since 2004 to evolve E-X-Drive into a mature technology, demonstrated in U.S. programs covering the tracked combat vehicle range from 18 tons to more than 70 tons.
Additionally, QinetiQ's counterpart for wheeled vehicles, the Hub-Drive Unit, is currently being explored by the U.S. Defense Advanced Research Projects Agency as part of its Ground X-Vehicle Technologies program.
David Moore, campaign director for electrical propulsion and drivetrains at QinetiQ, says, "This agreement marks a significant step toward wide-scale adoption of electric drive systems for combat vehicles. More than 18 years of research and development at QinetiQ has led to a range of highly advanced technology that will improve survivability and performance by enabling radical new vehicle architectures. These could save lives by placing the crew in a safer position within the vehicle or improving its agility and mobility to reduce its exposure to danger.
"Our strategic partnership with BAE Systems creates new opportunities for customers globally to exploit the huge potential of this game-changing technology," he concludes.