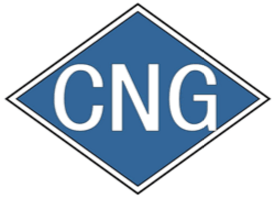 The first of 106 new compressed natural gas (CNG) buses have begun to arrive for TransLink, a public transit authority serving the Metro Vancouver area of British Columbia.
The buses will begin serving customers in the City of Surrey this week. A full rollout of the new buses is expected by the end of the year.
According to TransLink, benefits of the new CNG buses include as follows:
Reduced greenhouse-gas emissions (13%-21% fewer than diesel buses);
Fuel cost savings (60% less than diesel, saving C$2.1 million annually);
Longer engine life; and
Improved safety (All buses will have an operator safety barrier installed).
TransLink currently has 146 CNG buses in its fleet, operating out of the Port Coquitlam Transit Centre and the Hamilton Transit Centre in Richmond.
The addition of these CNG buses also increase TransLink's eligibility of claiming carbon credits under the provincial low-carbon fuel standard program. In 2017, after three years of involvement in the program, its credits amounted to C$1.5 million. Also, the cost of purchasing the new CNG buses is offset by contributions from FortisBC through its Natural Gas for Transportation vehicle incentive program, TransLink notes.
With the addition of these new buses, more than half of TransLink's conventional bus fleet will run using alternative fuels, including 262 electric trolleys, 252 CNG buses and 252 hybrid diesel buses.
The total cost of the new CNG bus purchases, along with upgrades to the Surrey Transit Centre, which includes a new fueling facility and other works to accommodate the new buses, is approximately C$86 million. Of this, about 80% of the total comes from the federal gas tax, allocated by the Metro Vancouver board of directors.
"These new buses represent a major renewal for our Surrey transit fleet, and the benefits are many. Our customers and bus operators will enjoy a more comfortable ride with air-conditioned, quieter buses," says Kevin Desmond, CEO of TransLink. "And these new buses will also deliver substantial financial and environmental benefits with significantly reduced costs for fuel and reduced greenhouse-gas emissions."
LIVE: New clean energy buses roll in to @CityofSurrey 🚌 https://t.co/fKCpVvSdpb

— TransLink BC (@TransLink) May 15, 2018