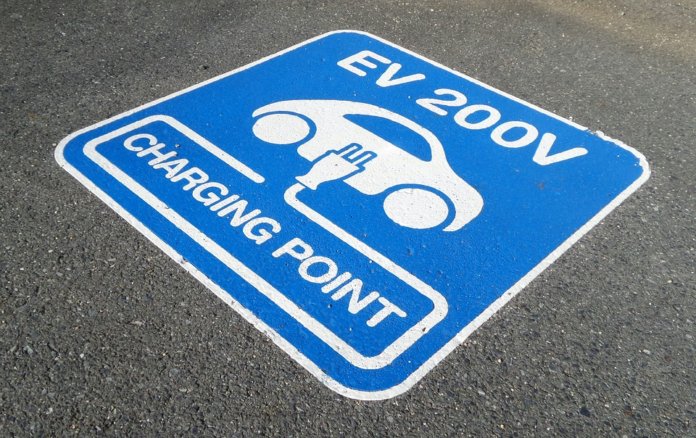 On Thursday at the New York International Auto Show (NYIAS), automakers and Northeast states announced a historic initiative to increase electric vehicle (EV) use throughout the Northeast.
The "Drive Change. Drive Electric." campaign plans to advance consumer awareness, understanding, consideration and adoption of EVs in the region.
It is designed to focus attention on the availability of a growing variety of desirable electric models, tax and purchase incentives, and a rapidly expanding network of charging stations. The campaign will also encourage the public to test drive an EV.
"Automakers offer over 40 high-quality electric cars in almost every vehicle segment, and many more are coming over the next few years. However, transforming mobility requires more than large numbers of high-quality cars," says Mitch Bainwol, president and CEO of the Alliance of Automobile Manufacturers, an automotive trade association representing 12 automakers. "Customers must be aware of and comfortable with the new technology and understand how it benefits them and their family. Automakers alone cannot drive this awareness, so the partnership in the 'Drive Change. Drive Electric.' campaign offers a perfect avenue to collectively fuel consumer knowledge of electric cars and their benefits."
The campaign will initially focus in the Northeast region. Elements of the program include a newly launched website, advertising, social media, strategic partnerships, events and other content efforts.
The campaign includes the following automakers: BMW Group, Fiat Chrysler Automobiles US, Ford Motor Co., General Motors, American Honda Motor Co. Inc., Hyundai Motor America, Jaguar Land Rover, Kia Motors America, Mazda, Mercedes-Benz USA, Mitsubishi Motors, Nissan North America, Subaru of America Inc., Toyota Motor North America, Volkswagen, and Volvo.
State partners include New York, Connecticut, the Commonwealth of Massachusetts, New Hampshire, Rhode Island, Vermont and New Jersey.
The Association of Global Automakers, Alliance of Automobile Manufacturers, and Northeast States for Coordinated Air Use Management have been working to help facilitate the campaign on behalf of the campaign partners.