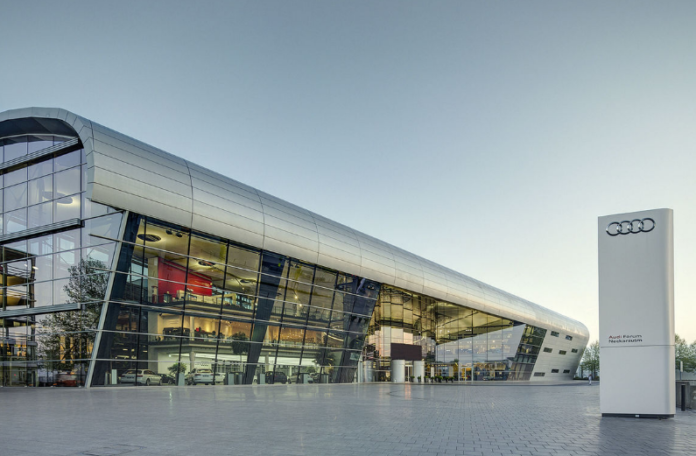 Audi AG has announced that it plans to launch three new electric models by 2020 and, thereafter, will gradually electrify models in each of its core series.
Rupert Stadler, chairman of the board of management of Audi, says, "We are rejuvenating our model portfolio enormously and will renew five existing core model series by mid-2018. In addition, we will expand our successful Q family by 2019 with two new concepts – the Audi Q8 and the Audi Q4 – and we will launch our battery-electric e-tron models."
As reported, the focus this year is on top-end models with the new generations of the Audi A8 and Audi A7. The premium manufacturer will unveil the A8 at the first Audi Summit to be held in Barcelona on July 11. With this new event concept, the Ingolstadt, Germany-based company will create an exclusive presentation format all around the Four Rings.
Audi is systematically utilizing Group synergies in order to implement topics of the future even faster and more efficiently. In April, the brand agreed on new development cooperation with Porsche for future vehicle architectures. This will result in potential cost savings across the brands in a three-digit million amount each year.
Part of the cooperation is the development of shared premium architecture for electrification – an effective lever to enhance the competitiveness of electric cars. By 2025, Audi intends to achieve a proportion of one-third fully or partially electric models in its unit sales.
With a subsidiary founded in March, Audi will take over the leading role within the Volkswagen Group in the development of autonomous driving. Autonomous Intelligent Driving GmbH is working on the technology for driverless vehicles in urban environments, which will be applicable in models of various brands. According to Audi, the technology is to be ready for application in a first small series of cars early in the next decade.
For more on Audi's strategic plans, click here.