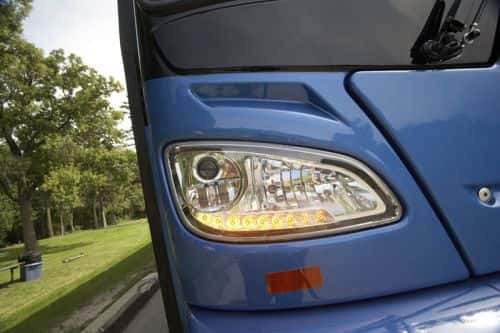 New Flyer of America Inc., the U.S. subsidiary of New Flyer Industries Inc., has announced a contract from Arlington Transit (ART) for 13 Xcelsior compressed natural gas (CNG) 40-foot, heavy-duty transit buses, which will be converted from New Flyer's option backlog to the firm order backlog.
Arlington Transit is a local bus system provided by Arlington County, Va., that supplements Metrobus with cross-county routes and neighborhood connections to Metrorail, including part of the Pike Ride service shared with the Washington Metropolitan Area Transit Authority. ART is environmentally friendly, operating on clean-burning CNG, and all ART buses are fully ADA accessible with wheelchair ramps and priority seating.
The order is a new purchase based on a WMATA contract and will deliver ART's first New Flyer transit buses. The contract was produced by an assignment based on an intergovernmental reciprocity agreement in the Washington, D.C., area.
"We are thrilled to deliver the first New Flyer buses to Arlington County," says Wayne Joseph, president of New Flyer of America. "We appreciate the environmentally conscious approach ART employs in providing public transportation and are proud to be part of building a low-emission community through CNG transit buses."